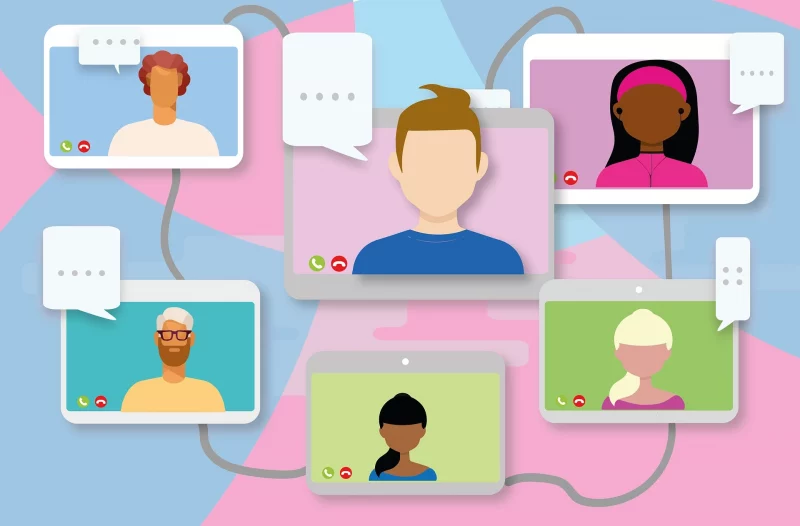 Today is a rainy day. I was late to work and in order to be on time I had to travel by taxi. So I ordered Go Taxi on my iPhone. After I got into the taxi I saw a few advertisements on the taxi's monitor. One of them was an advertisement for a famous marketing company in Japan. I think you know which company I'm talking about right?
I have seen these advertisements on social media also. The thing that interested me was the actors they used for these advertisements. They are using the same famous comedian actors in every advertisement even on their PPC landing page.
This got me thinking of influencer marketing. I hope you remember our first article on Influencer Marketing. So this is the second part of it and we are going to discuss in this article How does Influencer Marketing Works?
Introduction to Influencer Marketing
Influencer marketing is a type of marketing that uses influential people to promote brands. A person can be an influencer because of their personality and background or because they have a large following on social media. Influencer marketing is a social media strategy that has been used extensively since the 1960s.
With the popularity of social media, those who have a large or devoted fan base become influencers because they have the power to convey information and messages to their followers directly. This can have a positive and negative impact. So it is important to do your research before selecting your influencer and have a clear understanding of the content you want to promote. Always keep the upper hand and control of your influencer marketing strategy. There are plenty of examples where influencer marketing went wrong.
There are two types of influencers: micro and macro. Micro-influencers typically have fewer than 100,000 followers. Macro influencers usually have over 100,000 followers and may even have more than 1 million followers or more.
To be successful with this form of marketing, the company has to find the right influencer for themselves. They should try to find the perfect one that will be able to connect with their target audience and deliver quality content without too much trouble.
Influencer Marketing in Japan
With the spreading of the coronavirus, usage of online entertainment skyrocketed. And Influencer's fan bases increased dramatically. Because of this most companies reduced their traditional marketing activities and accelerated their online marketing strategies.
According to statista.com, In 2020 the annual expenditure of businesses on influencer marketing was estimated at 31.7 billion Japanese yen. This number was expected to surpass more than 72 billion yen by 2025.
SNS platforms influencers use
Source: datareportal.com
Have a look at the above chart. As you can see Youtube is holding the first place. In recent years video content creation became one of the top priorities of any online marketing strategy.
How Businesses can use influencer marketing?
Brands can collaborate with influencers through social media posts, videos, photos, and campaigns. The influencer receives some reward from the brand in order to be compensated for their work. Most of the time general users don't even know that their social media idols are influencing them to make purchasing decisions.
This is one of the most criticized yet value-added benefits that influencer marketing offers. For example, if you are launching a new product called "CYBER" you can use influencers with the right audience to promote your product. Instead of advertisements, they will do an "unboxing new CYBER product" video. Or "How to use new CYBER" videos.
This is a form of marketing where brands work with influencers to make the brand's message more popular. As in every marketing strategy, there are pros and cons to influencer marketing.
The success of starting an Influencer Marketing campaign
The success of an influencer campaign depends on the following factors:
Choosing the right Influencer:
A successful campaign will depend on choosing a suitable influencer who has a large following and a good track record of working with brands.
The content and Delivery:
This is the most important thing in your influencer marketing strategy. Both the influencer and the business need to be involved in creating content and the business needs to have a clear understanding of how the influencer is delivering your message to the audience.
The price:
A successful campaign will also depend on determining a fair price for both parties involved in the agreement.
Always focus on Data:
Measuring your ad campaigns is one of the main parts of marketing strategies. There aren't any accurate measurement metrics in influencer marketing campaigns compared to PPC campaigns like the Google ads. So to measure your success focus on the engagement. Not just views keep an eye on likes, shares comments, etc… Are they asking questions about your products and services? Based on those data, plan your future content.
Summary
With the popularity of social media, those who have higher fan engagement became influencers. These influencers might have 1000 to millions of followers.
Due to the direct engagement with their followers, influencers became good opportunities for marketing campaigns.
Depending on the marketing campaign objectives, choose your influencers. It is important to choose the right influencers to convey your message to the right audience.
At CyberBridge our team of experts is always ready to help you with planning and implementing the right marketing campaigns. Contact us through the below form and we will get back to you in no time.
See you in the next article. Until then good luck.