When designing artwork, graphic design, or a website you will always need icons to shape those designs.
Although icons are tiny object, it plays a huge part in the User experience. Icons are pictograms or ideograms that assist your users to navigate through the screen.
So icons can be a game-changer if you manage to use the right ones that suit your project.
But most of the time it could be challenging to find the right icons. That is why we are going to introduce you to these amazing free icon websites.
On every Icon website, there are Free and Paid plans. But These websites are rich with many icons. Scroll down to find out more.
01.
Graphic Burger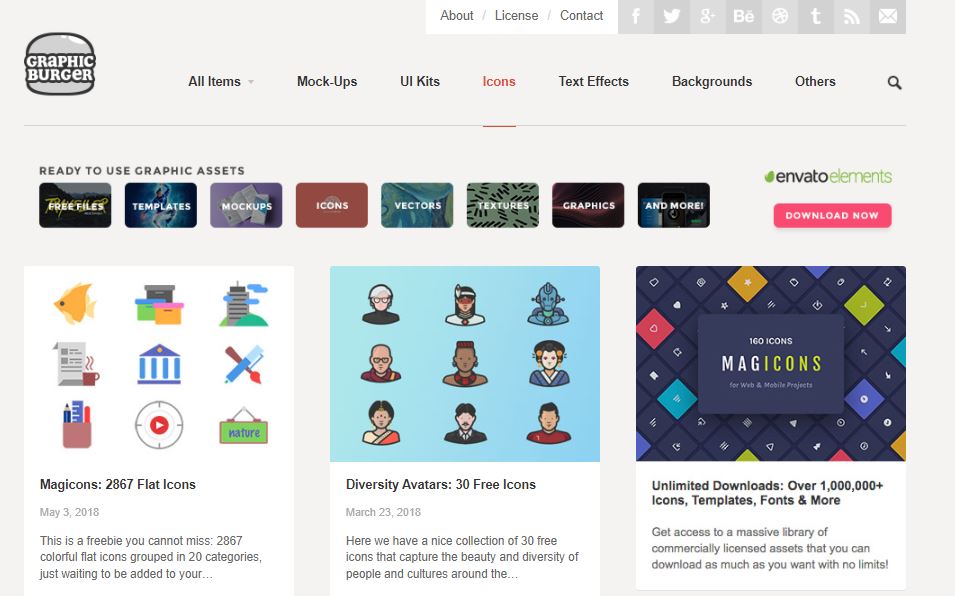 "GraphicBurger" is a free premium quality icon website that is enriched with thousands of design resources. The best thing is that you can find original PSD files and those are free to edit as you wish.
Things to Remember
You can use these icons in any of your personal and commercial projects.
You can edit and modify them as you want.
No attribution or link is required.
Any credit will be much appreciated.
You are not allowed to resell, redistribute or sublicense these icons.
Here is the link: https://graphicburger.com/
02.
Iconmonster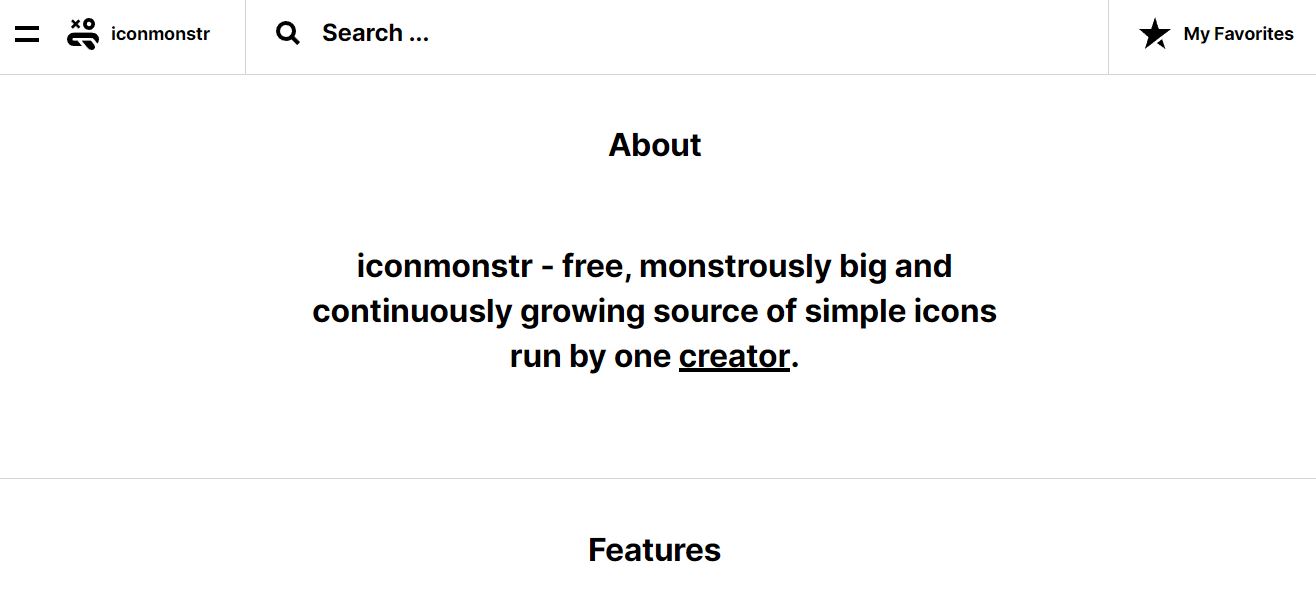 "Iconmonster" is another foreign website that is only dedicated to icons. It consists of simple yet more frequently used icons. There are icons with different variations. Mainly offered in PNG and SVG that can be used for any design project.
Those who are searching for free icons for websites we recommend this website for you to try. Because of the lightweight compressed size, these icons are best used for websites.
There is an icon generator. So that can be used to choose the size, color, and background you wish
Things to Remember
You can use these icons for commercial and non-commercial projects without any attribution.
You can edit or change the icons according to your requirements.
Prohibited to sell, redistribute and sublicense.
Here is the link: https://iconmonstr.com/
03.
Icoon-mono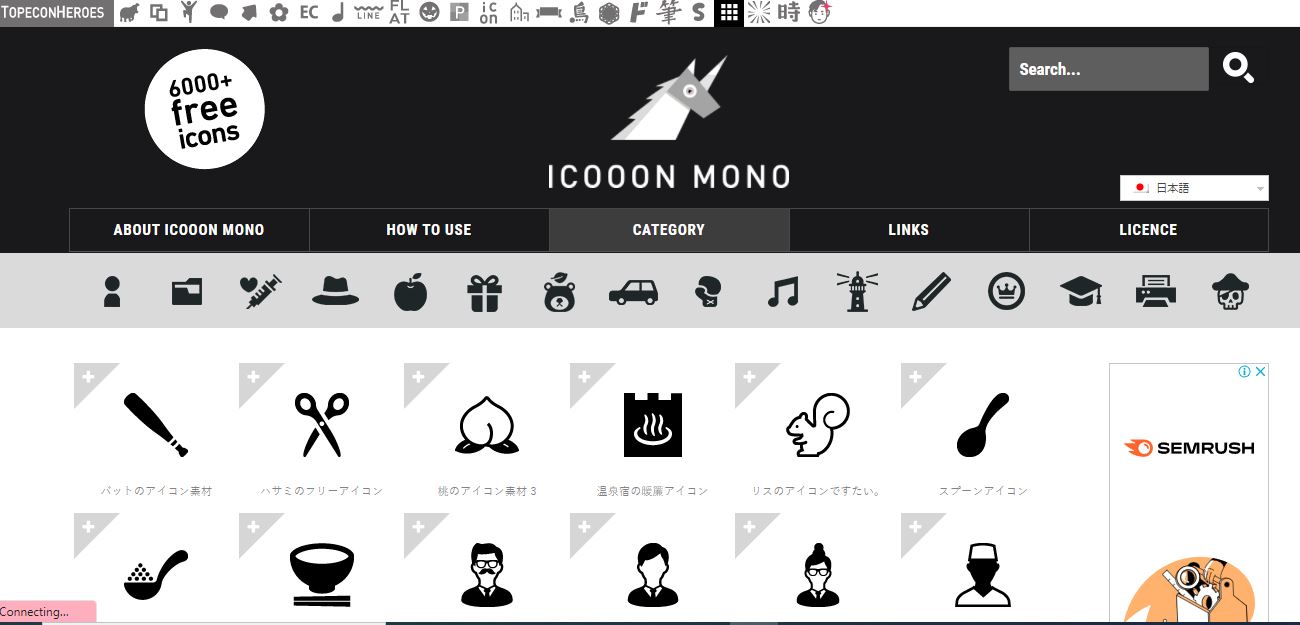 "Icoon-mono" is a free material distributor website that consists of more than 6000 plus icons and all of them are free to use.
You can use these icons without any credit or permission.
Creators of these free icons are focused on "easiness to understand", accuracy, and "simplicity".
You can download these icons one by one or in a bulk. Materials are in these formats. JPG icons, PNG icons, SVG icons, AI icons, and EPS icons
Things to Remember
Icons are free to use without any attribution
Redistributing and selling are prohibited.
The copyright of the data is held by the creators.
Here is the link: https://icooon-mono.com/
04.
Free-icon-rainbow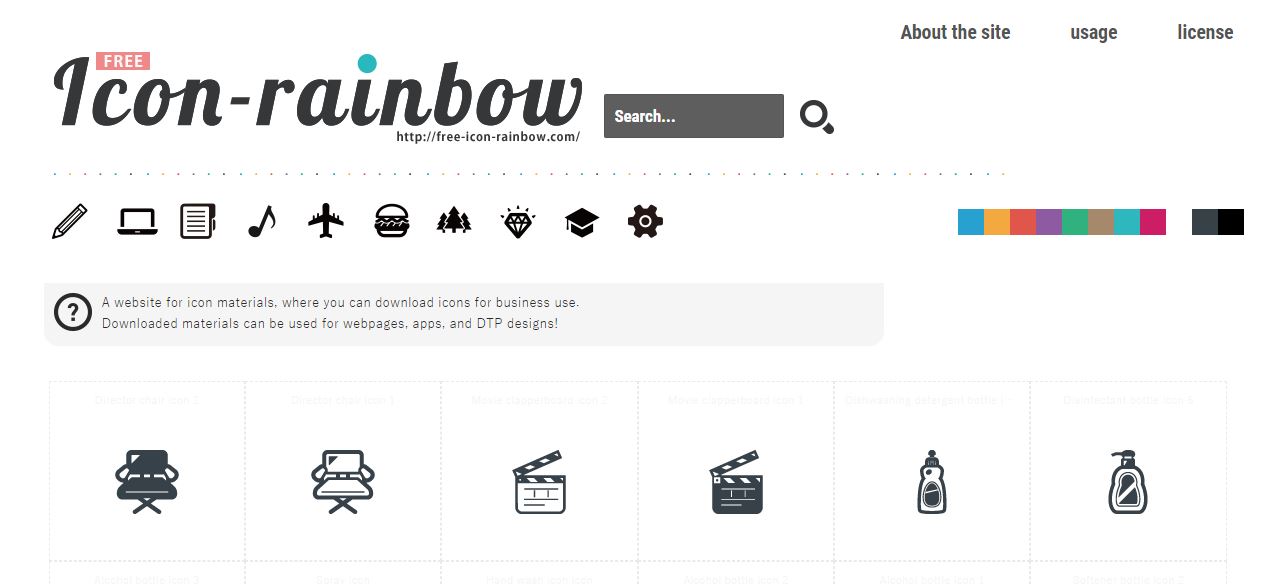 "Free-icon-rainbow" is a website that is operated in Japanese. Free icons are in jpg, png, ai, eps, and SVG formats. There are seven different sizes to choose from and there are also color selections. Free vector icons are
Here is the link: https://free-icon-rainbow.com/
05.
Flaticon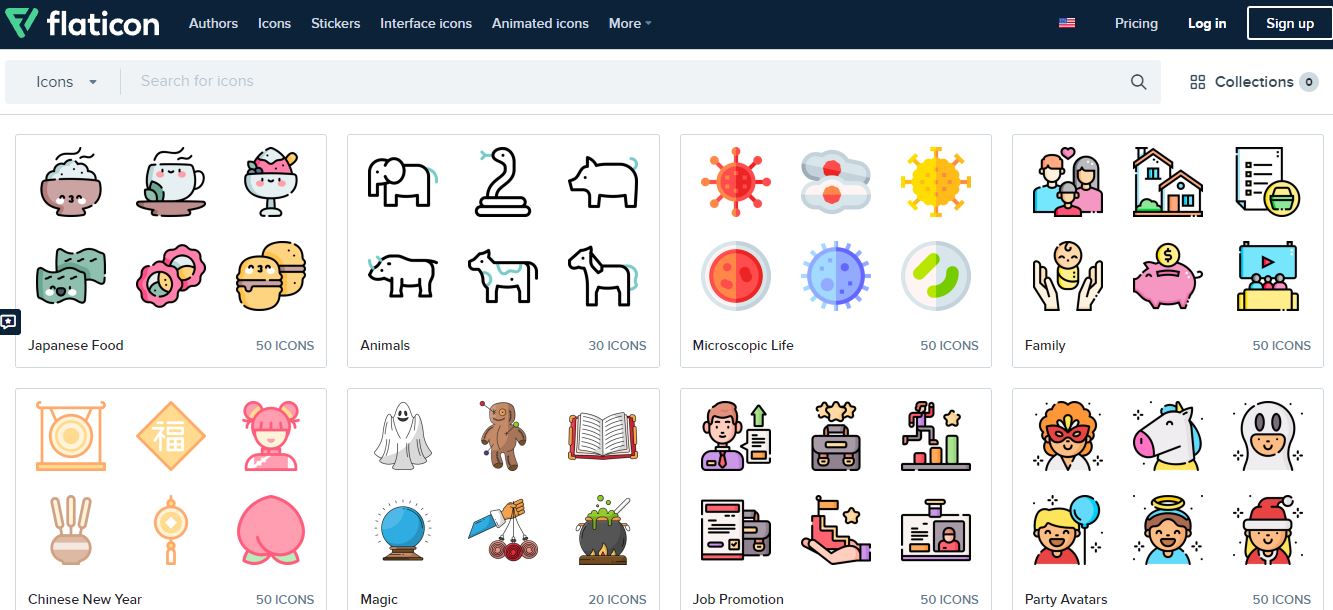 When selecting icons for commercial use it is hard to find a website with plenty of resources. Flaticon is one of the best free icon websites available on the internet. It has more than 6.9 million of vector icons that can be downloaded and ready to use.
Things to Remember
There are icons available in different formats like SVG, EPS, PNG & PSD.
Many icons can be freely used with attribution.
There is a plugin to use for Adobe software
There is a font-face generator that you can use for your designs.
Here is the link:https://www.flaticon.com/icons
06.
Icon Archive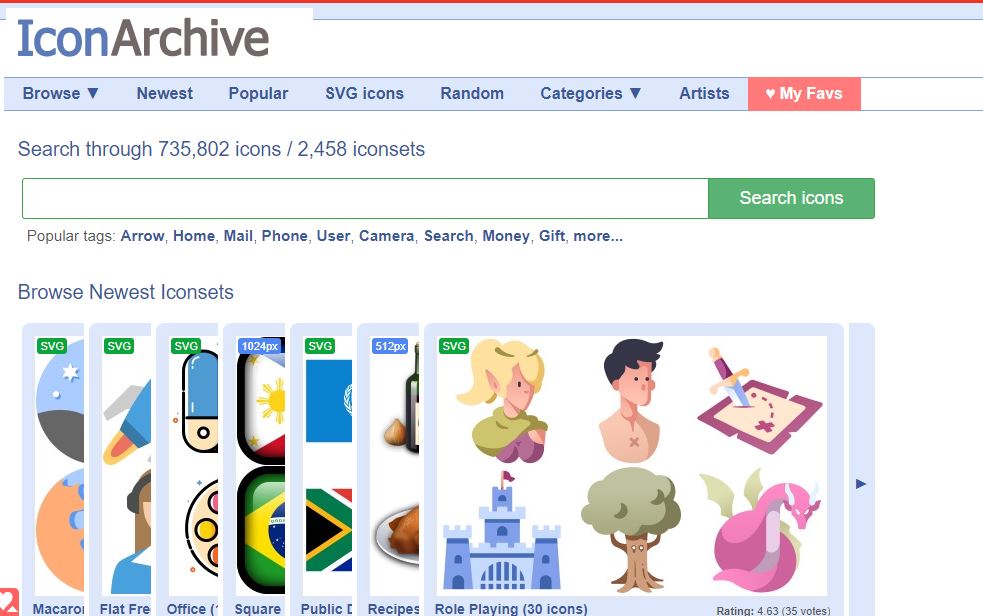 This free icon website is popular among both professional web designers as well as amateurs. It is filled with more than 735,800 icons.
One of the impressive features of IconArchive is its search facility. It has a very useful tag feature that helps us to find the right icon much faster.
Whether you are Linux, Mac, or Windows user you don't need to be worried. You can find the right icon for free from his website.
Here is the link:https://iconarchive.com/
07.
Icons8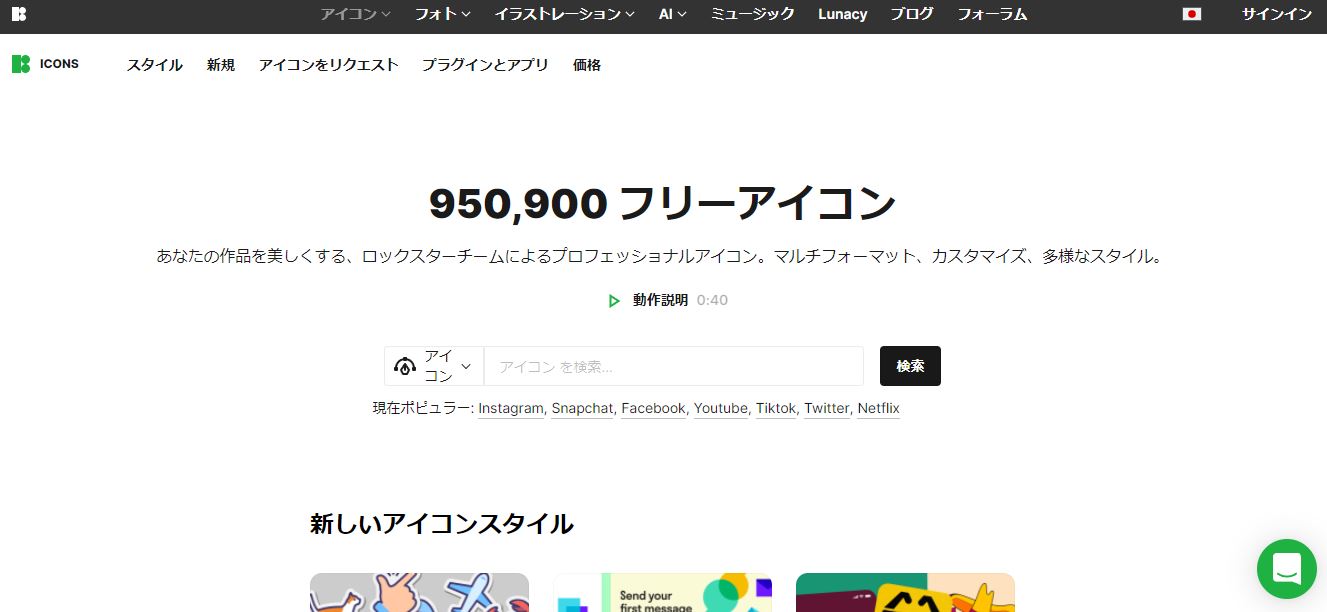 Icons 8 is a website that contains icons in different UI design styles for web, mobile. There are over 950,900 free icons.
Users can download various static and animated website vector icons for free. They come in different formats like PNG, SVG, GIF formats.
One of the specialties is they actually produce their designs. They have a team of 40 members. Don't forget to check the license requirement before using icons. They offer free and paid licenses.
Here are the link:https://icons8.jp/icons
08.
DRYIcons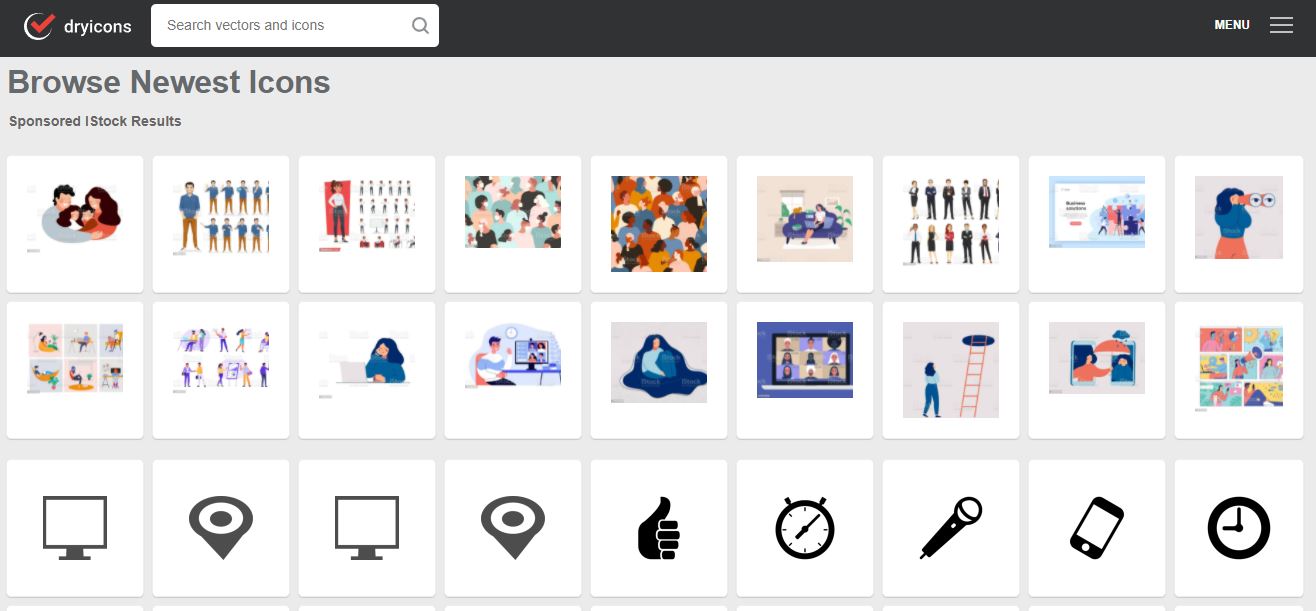 DryIcons is another popular free icon website. It has various sets of icons that cover a broad range of topics. There is a filtering system to narrow your search by its theme and style. In that way, we can find the most suitable icon for our designs.
There are three license types free, regular, and extended.
Here is the link:https://dryicons.com/
09.
Pixeden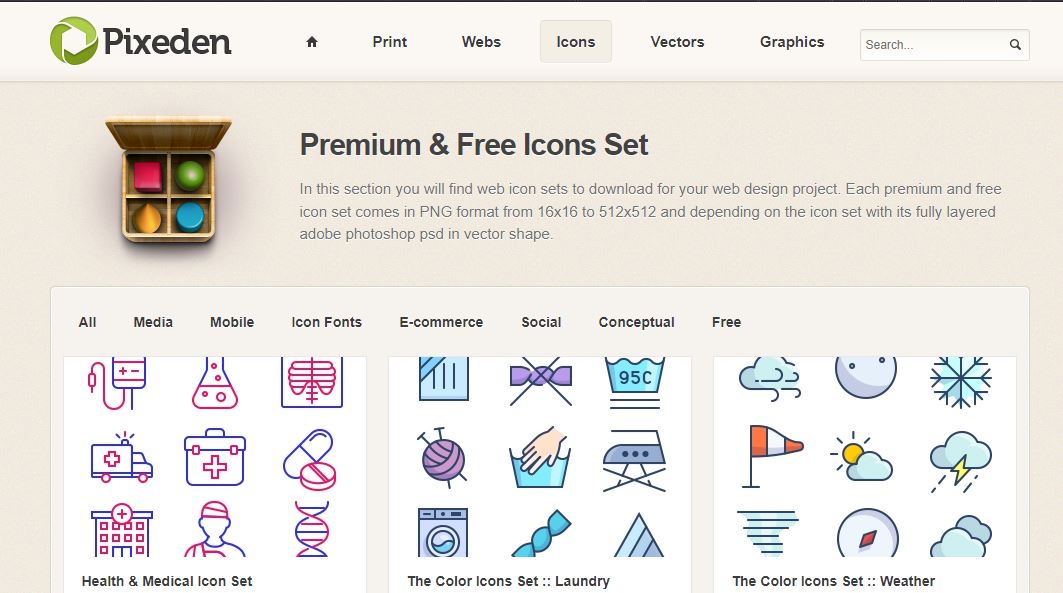 Pixeden is a one-stop store for web and design resources. PIXIDEN has both free and premium membership services.
But you do not need to become a premium member to download and use these icons. There are thousands of free icons. The best thing is that they have a "ask a resource community" system. There you can ask them to create the design you want.
But don't forget to check the license requirement before using.
Here is the link: https://www.pixeden.com/
10.
IconSeeker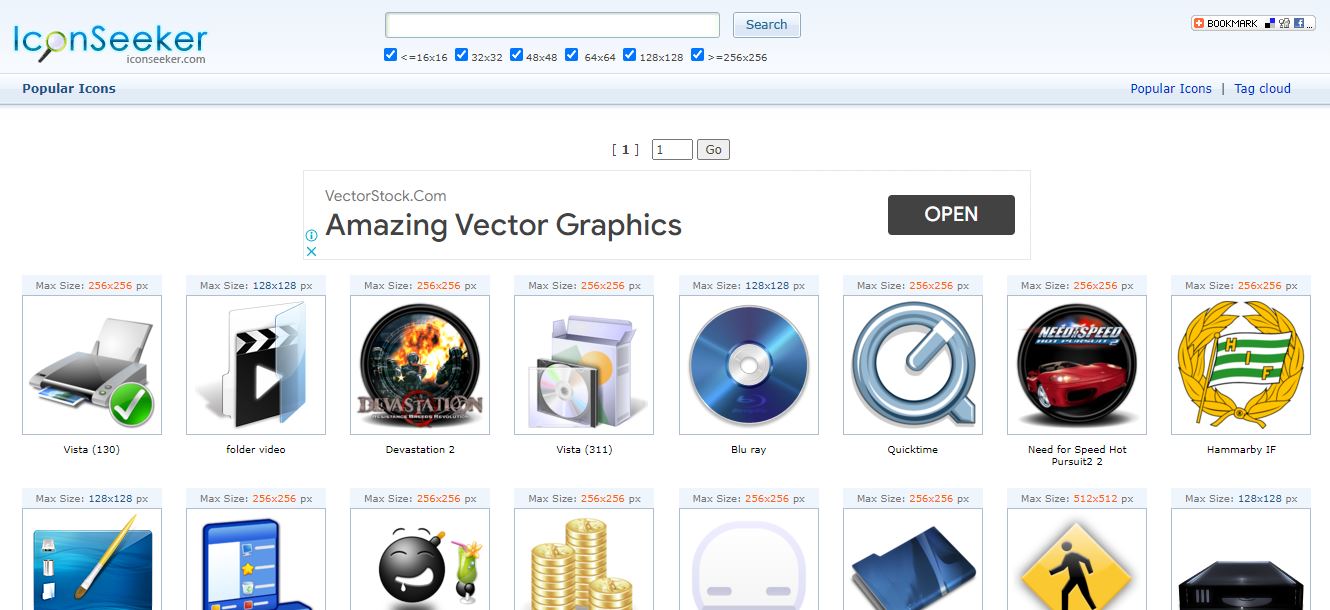 IconSeeker is our last selection of free icon websites.
Web designers and web developers always aim for uniqueness. But it is also hard to design icons in-house one by one. IconSeeker provides designers with loads of unique royalty-free icons. There are more than 50,000 free icons available and it is constantly being updated.
If you are a web designer you should bookmark this.
Here is the link: https://www.iconseeker.com/
Summary
We need icons, whether it's a usual school slideshow presentation or a professional web design project.
There are tons of free and paid icon websites on the internet. Here we listed the top 10 free icon websites that can be used in any project.
At CyberBridge we can help with your website designing and optimization. Fill out the following form to reach us.