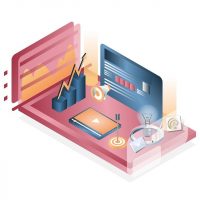 When you go to work, school, or home today, How many advertisements or business content do you see?
Since we are in an attention-driven economy. From small businesses to large-scale companies are fighting every second to get your attention. We can't escape from it.
The success of getting the user's attention is depending on content creation and content marketing. Your business, survival will depend on the content you create and market.
When you start a business, your first priority would be to find new clients. So it's important to implement a digital marketing strategy to promote your products and services. There are many components in digital marketing.
One thing that you shouldn't forget is content marketing.
What Is Content Marketing?
You can find various definitions for content marketing.  But digital marketing usually refers to using content to promote a brand or business. There are many ways to market your content. Like Blogs, Photos, Videos, Case studies, Infographics, Podcasts, e-books, etc…
Before creating and marketing the content, you need to define your customer personas. That way we can develop more relatable content.
All businesses, no matter what size, can benefit from content marketing strategies.
Few benefits of content marketing include:
Higher conversion rate
Higher ROI (Return on Investment)
Increase revenue
Distribution
Increase brand awareness
Quick Tip: If you already started creating great content, don't forget to spread the knowledge by creating an e-book and making a call to action on it.
Why Content Marketing is Important?
Search engines, such as Google and Yahoo, promote quality content in their search results to help users. If you provide high-quality content which answers customers' questions, you will achieve higher rankings. Search engines regularly update their search algorithms to show the best results for search queries.
Additionally, readers prefer quality content on the Internet. Blogging will help you become successful in providing value-added service to your audience. This is because many people browse blogs to find information on specific topics.
If you can produce quality content, you can use this as a marketing tool to generate more leads and make more sales. Isn't that what we want for our business?
How Can Content Marketing Help a Business?
According to Hubspot, "70% of marketers are actively investing in content marketing"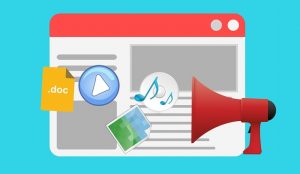 Ultimately, you can turn your customers into your business promoters by creating quality content.
For your business to survive, you need to market it properly. No doubt digital marketing is the future of businesses, but with all the devices people own, it's really difficult to manage all this.
Improves brand awareness
Improves client loyalty
Gives customers a medium to be engaged with your business
Gives customers a reason to come back to your business
Customers will get something to share with their friends and groups.
You now know, content marketing is not only for big corporations. Small and medium-sized businesses are using it effectively. Some of them will post content on social media, share it with their audiences, and then share it with their customers. If you're not using digital marketing well, start.
Conclusion
Content marketing can be simply summarized as producing content that helps you to generate more sales or leads.
Since we are in an attention-driven economy, businesses are creating millions of content. So It's important to learn how what and when to produce content.
There are many reasons why you should start and focus on content marketing. Search engines always try to provide high-quality content to satisfy their users. If you can create content that answers your target audience's needs, it will help you to rank higher in search results.
Let's talk deeper about content marketing in future posts.
To produce high-quality content, always try to get advice from a professional. At Cyber Bridge we will help you to produce great content.
If you liked this article, you might also like our other digital marketing posts. Don't forget to check them out.
See you in the next article.