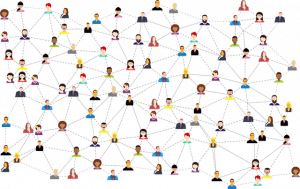 The other day I had a conversation with our CEO. We talked about our daily work and then shifted into talking about job hunting. A few days ago one of my classmates came for an interview. Actually, she was one of the brightest people I know. She graduated from university and also completed her postgraduate studies. For our convenience let's call her Ms.Sakura.
Being a curious person, I thought this was the perfect time to ask about the interview result.
So I asked our CEO. "What do you think about Ms.Sakura. Did she get the job?"
The answer was "No. Her first impression was bad. Although she has qualifications she lacks communication skills."
This led me to think.
How can we develop a long-lasting relationship with people? 
To survive in this world whether it's personal or business, we need to know how to develop long-lasting relationships with people.
If you ask top entrepreneurs, leaders, and top managers who really understand how to develop solid relationships and a solid business, the chances are they will all tell you the same thing.
That is: every relationship you build needs to be based on trust and respect.
"Personal relationships are the fertile soil from which all advancement, all success, all achievement in real life grows."–Ben Stein
So in the subject matter of developing long-lasting customer relationships, we list 4 best practices that you can use.
Art of making a great first impression
When you set up a business, one of the most difficult things to do is create a client base. Your first impression can really seal the deal in establishing your credibility.
Don't forget. You only have 7 seconds. So here are my top four tips to give you a leg up when it comes to making a great first impression with prospective clients.
Don't be late. Be on time.
Keep eye contact and smile.
Dress and present yourself appropriately.
Be Confident. One of the most attractive things a person can have is confidence.
Building Trust and Respect
This is an important building block for creating a solid relationship that can weather the storm and withstand change.
Always try to be truthful to clients. Don't promise them things you can't, just to get the sales. Because at last, when you can't keep your fake promises eventually the client will lose trust and respect for you.
You need to be reliable to do business with people and set a good example for them to follow.
Get to know your customer
Always try to know more about your clients and their business. That way you have many topics to talk about.
If you have the opportunity to spend time with your clients, you should do that. Take their phone number or email address (if they don't have one), call them up, and start talking to them like they were your friend, not just your customer.
If they achieve something, always try to be the first one who congratulates them. The same applies in difficult times. Call them and listen. Try to be helpful. Once you build a friendship with them, you're creating a relationship with them that's not related to the money you have them pay you. It's a relationship built on trust, loyalty, and commitment.
Practicing marketing tactics like 4Ps will also help you in developing good customer relations.
Take customer feedback seriously
In order to truly get the most out of your client, you need to develop a deep level of trust with them. This means getting feedback and taking it seriously. It's also a great idea to develop a regular feedback-sharing structure with your client. In this weekly or monthly exercise, you'll learn how to turn client feedback into a powerful tool for building a relationship with your client.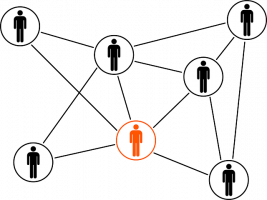 Conclusion
Now that you know how to make a long-lasting good relationship with your client, let's refresh our minds once more.
If you want to succeed in this business world, always learn how to make good relationships with your clients.
Learn how to make a good first impression.
Let's build a relationship with trust and respect.
Get to know your customer.
Take your customer feedback, reviews seriously.
There are so many digital media we can use to reach our potential customers. To get to know which one is better for you? read this.
So tell us how did you build a strong relationship with your customer? Comment below. Why not check our services that can help you to develop customer relations in the online world.
See you in the next blog post. Until then, wishing you good luck!