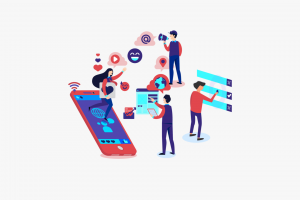 When I first shifted from sales to the digital marketing department, I thought I could use the same skill sets I have.
I was comfortable and confident with myself. But then came the surprise. It wasn't just approaching customers by email or advertising campaigns. There were many new things and skills I had to learn and practice. But by learning those, I managed to perform my job comfortably.
With the constant innovations and updates in the digital world, you need to update yourself with current digital trends.
So if you are planning to a digital marketing carrer, here I have listed five skills that could help you. 
Learn and try to excel in these skills. It will help you to be a superman or superwoman in your field.
When it comes to learning digital marketing, many things could help you. Like website development, SEO, Paid ad campaigns, etc…
1. 
Content Creation
The world changed drastically over the last decade. A decade ago, two pages website was enough for you to attract customers. But now, it's not the case.
People are more interested in videos, influencer recommendations, and more product/service information. Whether photos, videos, or articles, you need to be active in this game. Always remember to create content that relates to your business objectives. Try to be creative.
To be at the top, you need to excel in the art of attracting customers through your content. So think from the perspective of your users and develop content to answer those questions.
Starting and updating a quality business blog is one of the most successful and popular tactics used by many companies. According to Marketing Profs, "In 2020, 89% of content marketers used blog posts in their content creation strategy."
2. Communication skill for Marketers
Well, this skill is the bread and butter of a marketer. If you don't know how to communicate, consider it's game over for you. In my recent blog post, I explained the most effective ways to practice building long-lasting customer relations. Your communication skills will help to increase the internal marketing and external marketing of your company. 
But as a digital marketer, you need to know how to use available digital resources to reach your potential customers. It must be both helpful and entertaining your customers. Try to find answers to When and How to approach the target market?.  
Use your communication skill to build that bridge between you and your customers.
3. Data Analysing skill
Early days marketers spent a lot of time and money analyzing user data. To take decisions you need reliable data. But now there are so many online tools available. These tools like Google Analytics, are equipped with advanced AI and machine learning algorithms.  They even provide insights and reports with predictions.
So It's important to know how to read these reports. Also, with time, you will gain the ability to take timely decisions accordingly.
Summary
We are in the world of attention driven economy right now. And skillful digital marketers can drive user attention to their business. 
Therefore many companies recruit marketers who are specialized in digital media. To be a digital marketer there are many skills required.
In this article, I mentioned three main skills for you to get started with. If you want to become a digital marketer, focus on developing Content marketing, Communication, and Data Analysis skills.
Let us know which skill you would like to learn? Comment below. There are many digital media and tools available in the market. Check this post to know five digital media that can help your business to grow.