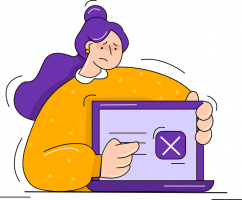 "Learn from the mistakes of others. You can't live long enough to make them all yourself." 
This is one of my favorite quotes by Eleanor Roosevelt. Yes, Mistakes give us a chance to learn and improve ourselves. But the thing is we don't have enough time to make all the digital marketing mistakes and learn from them.
When I look back at my marketing career there were many times when I learned new things by making mistakes. To tell you the truth, when you make a mistake the lesson you learn will be stuck to you forever. 
As digital marketers, it's important to avoid pitfalls. The reason is sometimes it will cost you your most valuable customer.  
So if you are new to digital marketing or in the process of investing in digital marketing campaigns, read and avoid the following mistakes.
Ignoring Your Target Audience
When you are running an online advertising campaign it's nice to see the results. It's nice to see many daily clicks or above-average Click through Rate. 
It's easy to get more clicks. But the issue is does this help you to achieve your business objectives? Having many clicks on your online ads doesn't mean you get business. 
Audience Targeting Example
Let's say you are launching a new 20% discount campaign for your local spa in Tokyo. And you want to target only senior citizens (Both men and women in their age group of 50 to 10).
So to sell the above discount package, you need to target this audience accordingly. Compared to the general market who live in Japan, your target audience settings will give you fewer impressions and clicks.
But eventually, you will reach your target audience, and those who visit your landing page have a higher chance of converting into customers. 
Targeting the exact audience is one of the best ways to get good results (Higher ROI) and lower your digital marketing costs.
Not doing enough research on keywords
Always remember online digital marketing is based on keyword research. Search Engines Optimization (SEO) or Paid ads' whole success is depending on keyword research. Not doing enough research on keywords is one of the most common digital marketing mistakes you should avoid.
The first thing we do when we open a browser is type a word or phrase to search for what we want.
So try to find out what words or phrases your potential customers are using to find you or your competitors. If you get this wrong you will lose all your marketing budget.
We can use free tools like Google ad keyword planner or Google trends to find out keywords, search queries, or trending topics that relate to our business. 
Platforms like google are always recommending their advertisers to do keyword research before starting advertising.  Don't ignore them. Study one by one and make the necessary improvements. 
This will also help you to develop a successful content marketing strategy.
Not Focusing On Solving Customer Issues
It is important to know what problems your potential customers are facing to build a successful and continuously running business. Customers will purchase your products or services based on the value they get. 
Let's say you want to run a Facebook ad campaign for your newly launched dance class. When customers visit your landing page, you need to mention what kinds of solutions you provide them. How are you going to help them to be good dancers? 
If you crowded your landing page with your details, the chances of generating more sales are low. Building buyer personas is a popular and most successful method to identify your customer.
So building your content marketing strategy or paid advertising strategies to solve your customer issues is how you fix this digital marketing mistake.
Summary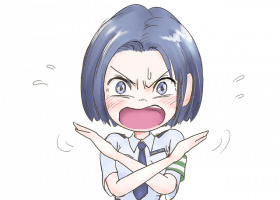 If you are starting or running a digital marketing campaign, many things could go wrong in the short and long term. There are some common digital marketing mistakes that could cost more. Always try to avoid them and follow the basics. 
Following are the most common and deadly digital marketing mistakes you should avoid.
Ignoring Your target audience

Not doing enough research on keywords

Not focusing on solving your customers' problems
So before you spend and lose money, try to consult or hire a professional service to get profitable results.
If you want to know or start digital marketing, contact us. At CyberBridge, we will help you to get more potential customers with our solutions.
What kind of mistakes did you make in your digital marketing campaigns? Comment below and let us know.