In order to set up a Google Search Ad campaign, first, you need to create a Google Ads account. Click here to register your account.
After you click the above link you will be directed to the registration page of Google Ads. Which looks like follows.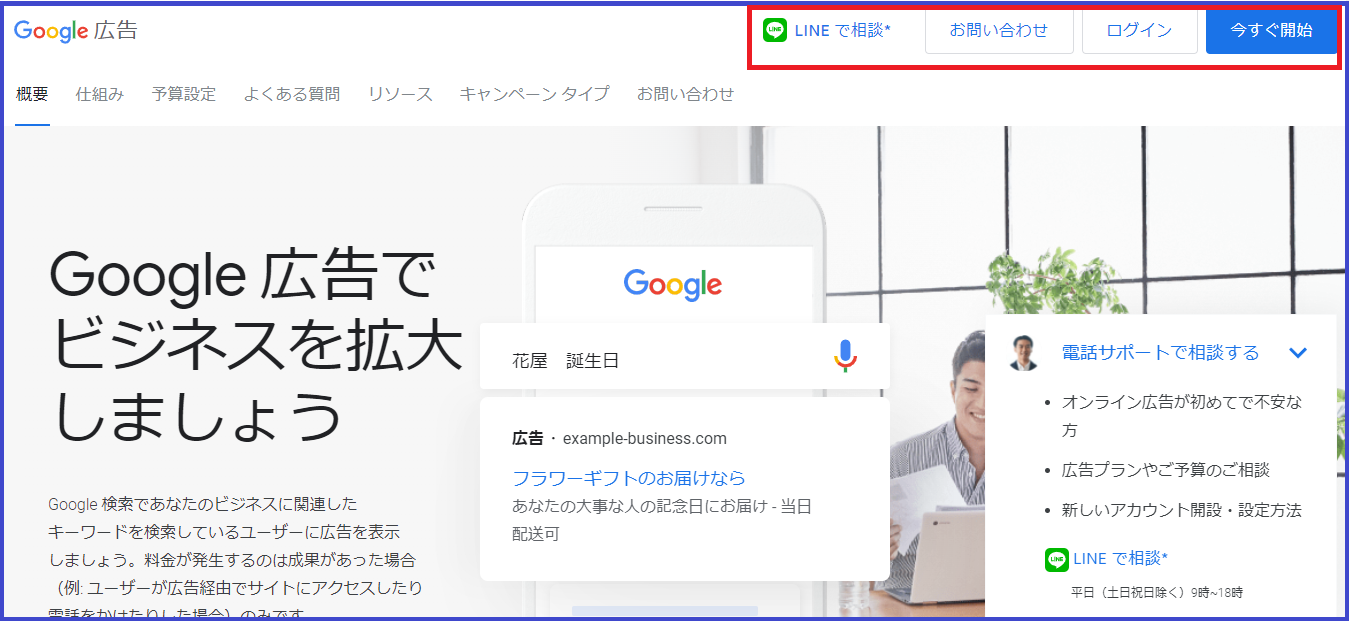 If you need to get more information you contact Google Support through email or other messaging options.
To register for Google Ads click "Start Now" and follow the instructions. Once you logged in, you have two ways to create a new search ad campaign.
On the first screen, you can see the overview of your Google account. It will display the summary of your Google Ad campaigns.
Creating a Search Ad campaign
Here you can select "Create a New Campaign".
Or else you can go to the "Campaigns" section. There are two options to create New campaigns.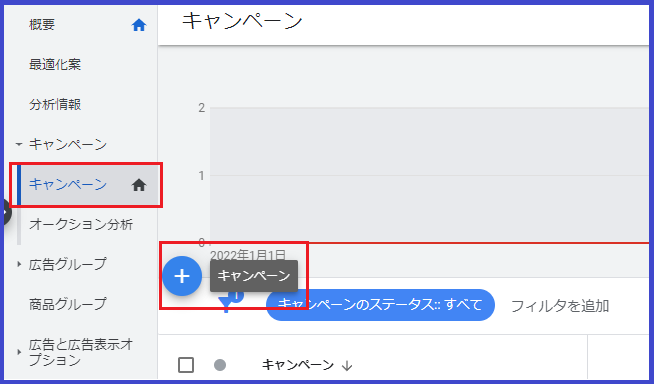 As the first step, you need to select the campaign goals. Every ad campaign has its objectives to achieve. You are investing money for a reason. It might be to increase your website traffic or to increase your brand awareness.
So depending on your campaign goal, Google Ads will optimize your campaign to achieve that objective. Or else you can move forward without selecting any campaign goals. But if you do not have any experience with setting up Google Listing Ad campaigns, it is advisable to select a "Campaign Goal"
Let's select a "Create a Campaign Without Selecting a Goal" option.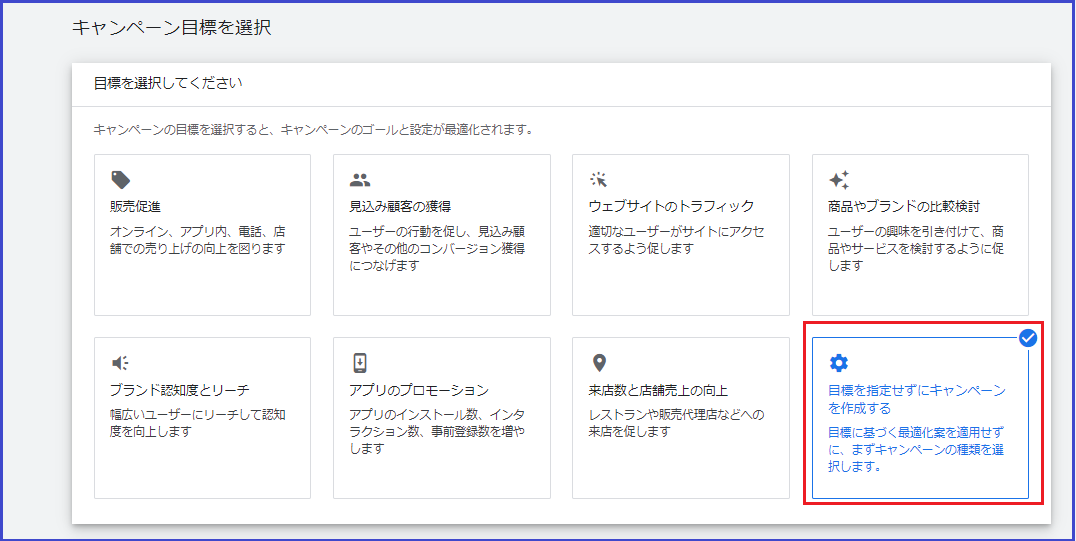 Then you have to select the campaign type. There are 9 types of campaign types like "Display Ads, Shopping Ads, Smart Ads, App, etc…", and depending on your goal selection the number of campaign types might be less.
Since we need to create a search ad campaign, we will select the "Search Ads".
Then to optimize your ad more for performance you need to select the ways you'd like to reach your goals. It could be website visits, phone calls, store visits, app downloads, or lead form submissions.
Then to track people who are interacting with landing pages you can start to record conversions. Select either account conversions or specific campaign conversions.

Then click continue.
Google recently changed the campaign creation steps. So after you click the first step you will be directed to a new window. In this window, you can complete all settings.
Budget and
Now you are in the settings sections. First, you need to name your campaign. It is advisable to name your campaigns in a proper way. You can use the date and objective and the campaign type, etc… Then in the future by looking at the name of the campaign you can get an idea.
Select in which network you want to show your listing ads. You can select both "Search Network" and "Display Network" to get more exposure.
Here the most important settings to select are Targeting audiences. Select which area you want to target. Is it just your local city, your Country, or all parts of the world? Then select the languages your audience uses.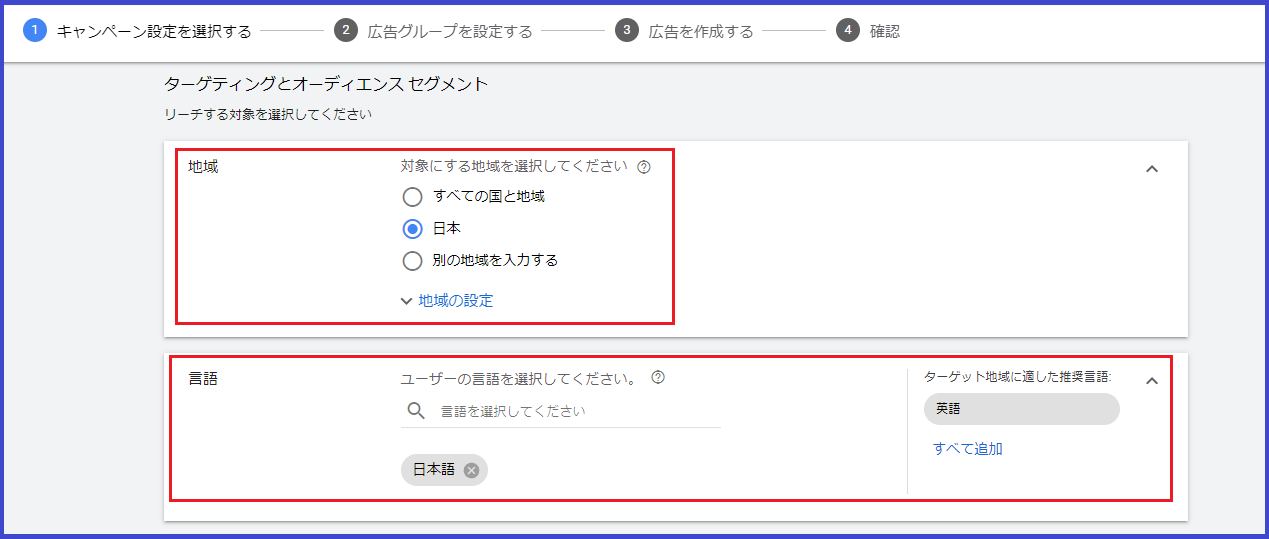 Google will also give some suggestions. Then enter your daily budget and continue. Remember there aren't any lower limits for the daily budget. But you can not get any results by spending ¥100 per day. So choose your budget wisely. The results of your listing ad campaign depend on it.
On the next screen, you have to set up your ad group and keywords list. If you performed keywords research earlier and already have a keyword list you can paste it here. Or else you can provide your landing page URL and Google will show you a list of keywords that you can target.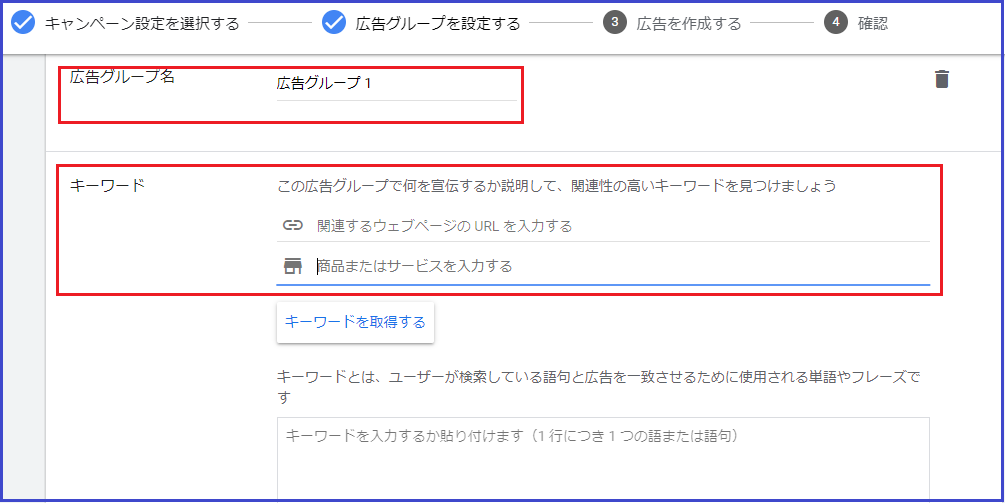 Now we have reached the last part of creating our Google listing ad campaign. In this step, you need to focus on creating your listing ad. Write your headlines creatively. You have up to 15 headlines available. There are 4 description fields to fill. Try to fill all these fields. In that way, Google can perform various tests and find the most suitable combination of listing ad copy for your campaign.
Always remember to stick to your keywords. There should be a close relationship with your keywords list, listing ad headlines, descriptions, and the landing page.
You can see the preview of your listing adhere. Check how it shows on desktops and mobiles. Then why wait? Run and see how your listing ad campaign performs. Let us know the progress and if you need any expert assistance reach our digital marketing team.
Summary
There are a few ways to create google search ad campaigns. In this article, we discussed how to create a google search ad campaign from A to Z.
Let us know your experience with Google Ad campaigns. Did you get the results you want?
If you need any assistance with setting up google ad campaigns reach us through the following form. Don't forget to mention your requirement clearly. We will get back to you in no time.