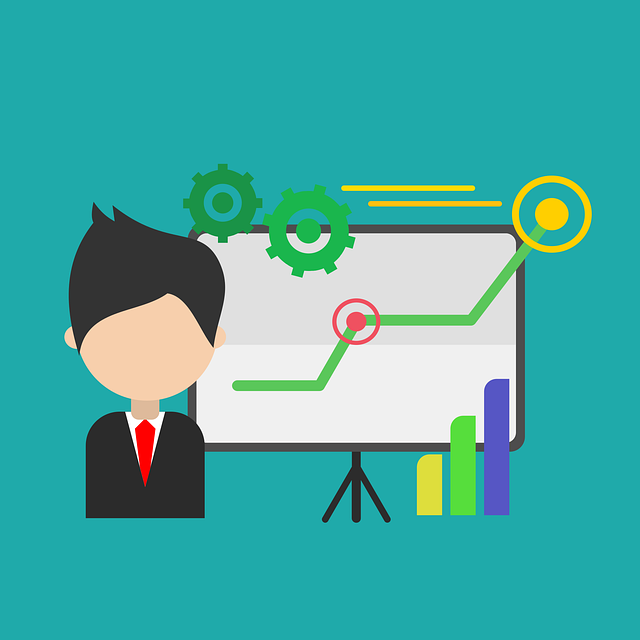 If you are involved in any marketing activities you might have experienced or heard about marketing automation tools. That can save you a much time and money.
According to a recent study published by the invespcro, 80% of users who use any marketing automation tool witnessed an increase in the number of leads they get. And 91% of users agreed that using a marketing automation tool is "very important" to the overall success of their online marketing activities.
So today let's talk about marketing automation.
What is Marketing Automation?
Marketing automation is the process where a business uses specific software or online tool to automate marketing tasks.
In any business, there are many marketing activities that take place daily, weekly, and monthly. The marketing team is working to drive visitors online and turn them into leads. To do this we use popups, online forms, landing pages, content, etc… What marketing automation does is streamline all these tasks to continue smoothly without any delays.
It helps businesses, improves productivity, and saves resources. Automated marketing functions include lead management, lead scoring, email campaigns, and social media engagement.
Marketing automation platforms are available in both cloud-based and on-premise models – which also depends on what type of business you have.
CRM vs Marketing Automation
Before we get into a more detailed explanation there are a few things to be clarified.
Many people are confusing CRM and Marketing Automation for the same thing. But actually, we use these platforms for different reasons.
CRM or Customer Relation Management software used for sales purposes. CRM helps the sales department to drive more sales and increase the sales volume. And it also regulates the tasks of sales officers.
Whereas marketing automation is used to generate and nurture leads. It helps to identify quality leads and turn them into prospects.
Marketing automation and CRM can be integrated. The existing platforms on the market usually provide both functions. For example, Salesforce is one of the leading CRM in the market. And Pardot is their marketing automation tool. Both are designed to integrate with each other.
How does Marketing Automation work?
According to wordstream, the average landing page conversion rate in any industry is 2.35%. So almost 90% of web traffic goes away and they might visit your competitors.
So it is important to understand how marketing automation works.
Imagine you have a real state business. And your well-designed website gets 200 visits per month but none of them turns into leads or online sales. So how can we grab their attention and turn them into leads?
This is where marketing automation comes into play.
When someone visits your real estate website we will strategically offer them a free ebook. This free ebook covers the questions a user has before buying or investing in real estate. But in order to download, they have to provide their name and email address. You could add other necessary information.
So those who download become your leads. You can set conditions in your marketing automation tool and add them to a personalized email campaign.
Cold leads vs Warm leads
Cold leads are the leads that are at the beginning of their sales journey or those who reject your offers, email, or other marketing approaches.
The objective behind lead nurturing is to turn these cold leads into warm leads. For example, we plan an email campaign with three stages of email. these emails are planned to send automatically. Intervals between each email and the sending dates should be carefully decided.
Turning cold leads into warm leads
So as a first email we send them a welcome message with a video link to our customer testimonials. The second email will be delivered after one week to those who opened the email.
The second email consists of information and statistic on real estate investment benefits.
The third email will be delivered after one week to those who opened the second email. Which consist of the latest real estate projects that they can invest in.
So at the end of the email campaign, those customers will be graded as warm leads. Because they opened all three emails which show the interest.
Turning warm leads into sales
As the next step, we can plan a personalized email with a discount offer. And also if they visit your website you can display the same discount offering with a pop-up window.
All these are pre-planned and marketing automation tools will take care of the process. What you have to do is, plan the strategy, decide the schedule and update relevant information and materials to the marketing automation software.
The process is not ending here. The next step is to turn those one-time customers into loyal customers. You can export those customers into a CRM (Customer Relationship Management) tool like Salesforce.
Then use Upselling and Cross-selling to turn a one-time customer into a long-term loyal customer.
Benefits of Marketing Automation
When we hear the word automation it instantly gives the impression of efficiency. You don't need to worry about delays and mistakes that can happen due to human errors.
Marketing automation has many benefits. Here we listed a few of them.
Increase the efficiency in the marketing process.
Reducing the staff and marketing costs
Streamline lead generation and lead nurturing processes
Intergrating Marketing and sales
Personalised marketing approach
Lead Scoring
Data reporting and analytics
What are the best Marketing Automation Tools available?
Do you know that 67% of businesses use at least one marketing automation tool? And the marketing automation industry is expected to grow.
There are so many marketing automation tools. So which one to choose. The selection will be depending on various requirements like price, your business size, features provided, etc…,
Hubspot
Marketo
Customer.io
Pardot
EngageBay
Acoustic
Summary
Marketing Automation is the process of using software or online platforms to automate various marketing tasks like email marketing, social media posting, etc…,
Marketing automation is helping to streamline marketing activities while reducing costs and increasing overall efficiency.
Every visitor that comes to your website is valuable. but the reality is many or almost all of them leave your website without converting to a lead. Marketing automation helps us to solve this problem.
Let us know what you think about marketing automation by filling out the following form. Reach us if you need any assistance with your digital marketing activities.