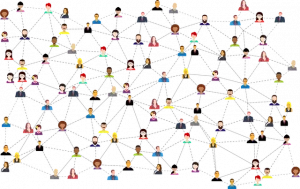 I usually travel to the office by train. I like using trains. Japanese trains are quiet and comfortable. Whenever I travel I always try to read a book. There are many people who look down at their phones compared to book or kindle reading users on trains.
This always got me to think about the effect we are having of digital technology on our day-to-day lives.
Do you know that the average time that a user spends on Facebook monthly is around 19.5 hours? This means we spend almost a day on Facebook every month.
According to the Facebook Reports Fourth Quarter and Full Year 2020 Results, Facebook alone has more than 1.84 billion Daily Active Users (DAU). Just look at the following statistics to update your knowledge.
Only by looking at the above Facebook statistics, we can see, how much this social media platform has penetrated our daily life. It's the same for other popular social media platforms. From silly dancing on Titok to professional networking on LinkedIn, almost everyone who has a digital device is using social media.
So as a business it's important to have the basic knowledge and industry tactics of social media and how to use it for your own advantage. In this article, we are going to talk about the basics of social media advertising. In the future, we will explain to you the benefits of social media.
What is Social Media Advertising
Social media advertising is an advertising option that is provided by different social media marketing companies. Depending on the products, services you provide, and business objectives you can create different advertising campaigns and target different audiences.
Depending on the user data acquired, these social media platforms provide you with unique and personalized targeting options.
Let's say we want to target English-speaking female users between the ages of 25 to 50, who live in the Chiba area, which advertising channel are we going to use? We can use traditional advertising channels like Tv, Newspaper, and Radio or we can use social media platforms such as google ads or Facebook/Instagram ads. Because of the reasons I explained earlier, The best option is to go with the second option. This is just a basic level targeting example only. There are many targeting options available. But it will vary depending on the platforms.
Different Social media platforms
There are many different social media platforms in the world currently. Depending on the objective we can categorize social media as follows.
Social networking (Facebook, LinkedIn)
Microblogging (Twitter, Tumblr)
Photo sharing (Instagram, Snapchat, Pinterest)
Video sharing (YouTube, Facebook Live, Periscope, Vimeo)
SMS Social media (Facebook messenger, Line, WhatsApp, Viber)
There are still debates on including online messaging in the social media category. But we believe messaging has developed into a form of social media. The best example is messaging apps like Facebook Messenger, WeChat, WhatsApp, or Line which already offer paid advertising campaigns.
Following is a chart showing the most popular social networks worldwide as of July 2021, ranked by the number of active users.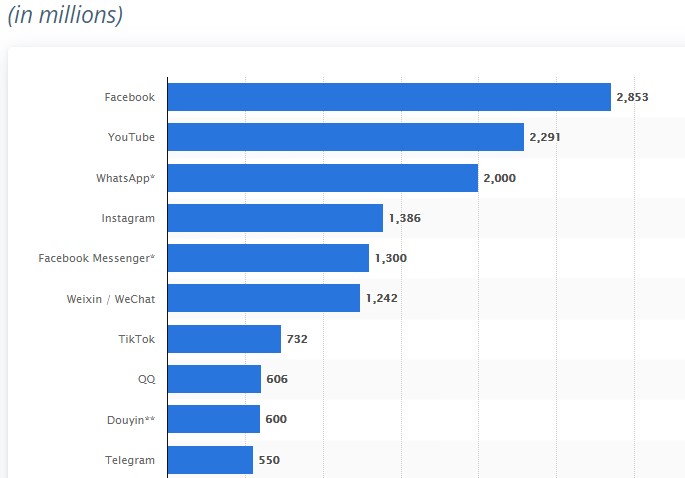 Source: https://www.statista.com/statistics/272014/global-social-networks-ranked-by-number-of-users/
How to choose Social Media Platforms
As we do in every advertising campaign, first we need to focus on the objectives. Start your ad campaign with the necessary questions.
What products/services are we going to promote?
To whom are we targeting?
What is our budget?
For example, as of June 2021, due to government rules, Chinese people can't use Facebook, Google, Twitter, Instagram, Snapchat, Yahoo, Slack, and YouTube. So first we need to focus on our target audience and try to figure out which social media they use more. Choosing the right online media will give you the right start to achieve your business target.
Summary
In this article, we talked about what it means by social media advertising. According to statistica.com, In 2020, over 3.6 billion people were using social media worldwide. This number is projected to increase to almost 4.41 billion in 2025.
There are many social media platforms that allow you to advertise your campaigns. But always remember to choose your social media option depending on your advertising campaign objectives.
If you need any clarification or support in choosing don't forget to contact our digital marketing consulting team. We are always here to help with our professional expertise.
See you in the next article. Until then good luck.