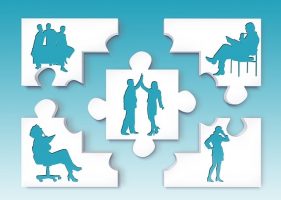 Do you like to read?
Well, I love to read. I like books. I love how it smells when turning pages, and I love the calm atmosphere at the library. So I was never interested in reading e-books. I usually buy a paper cover or hardcover books and when I have time I read them.,
A few weeks ago, when we started to write this blog. Our CEO asked us
"Is anyone interested in buying a Kindle?".
My boss is an avid reader. I saw him reading books whenever he had free time. It turns out that He was going to buy Kindles for those who are interested.
Long story short, for education purposes, I ended up getting one Kindle. He recommended I read a book called "Scientific Advertising" which was written by Claude C Hopkins back in 1923.
I was skeptical at first. Because I'm involved in digital marketing, which is a more modern concept, I wondered how it could help me to broaden my knowledge.
But anyway, I ended up reading this book, and I am impressed with the content and the basic principles of it.
Basics of Marketing
Advertising is not marketing. Advertising is one part of the marketing spectrum.
When you are designing your marketing strategies, it's important to remember the above fact. Sometimes business owners and decision-makers tend to think advertising is the same as marketing.
There are so many definitions of marketing. According to marketing guru, Philip Kotler marketing can be defined as follows.
"'marketing' is the process which is used to regulate which products or services may be of interest to customers"
We use marketing to identify, anticipate customer needs, and determine how to promote our products and services to meet those needs.
Basic of Digital Marketing
With the rapid growth of digital platforms, the requirements of digital marketing concepts are also changing. But no matter how many updates we get, there are always fundamentals to any industry. As marketers, our end product or service will always decide by people.
So before you start any marketing strategy, concentrate on the following fundamentals. Avoiding mistakes and learning the basics and skills is one of the key factors of success.
Take a look at the following basics of digital marketing.
4Ps of Marketing Mix
As I explained in my previous article, a Marketing Mix is a set of marketing tools that you can use to achieve your business goals.
Product – Defining Quality, Quantity, Packaging, etc…
Price – Defining Cost, Discounts, Allowances, Credit conditions, etc…
Place – Store, Channels, Distribution, Location, etc…
Promotion – Defining Advertising, Mail Marketing, Digital marketing, etc…
When you can know how to use the 4Ps of Marketing Mix, it will help us to design our marketing strategies smoothly.
Identifying The Target Market
Many businesses spend loads of money on marketing strategies without identifying their potential customers. This will lead to a waste of time and money.
Instead of reaching out to a broader audience, why not research and understand your potential customers. In this way, you can target specific customers and promote your products and services.
Educating The Customers
It's important to build marketing strategies that help you in the long run. Rather than spending money to get a few leads in the short term, invest in developing strategies to get leads continuously in the long run.
Educate about your services, offers, and benefits to your customers. Plant a seed of your business and nurture them. With time, these clients will be your salespersons. They will help you to get more and more clients.
Summary
In any industry, there are basic principles. If we can learn the basics of digital marketing  We should not ignore them just because they started a long time ago. In marketing, there are basic principles to follow.
If you learn these marketing fundamentals, they will help you to develop profitable marketing strategies.
Marketing Mix or 4Ps of Marketing
Identifying the target market
Building a long-lasting relationship with customers by educating them
By understanding the above fundamentals, you can identify your target market needs and cater to their needs.
What do you think about following fundamentals? Do you think these fundamentals can help us to achieve our business goals?
Comment below and leave your thoughts. Will see you in the next article.