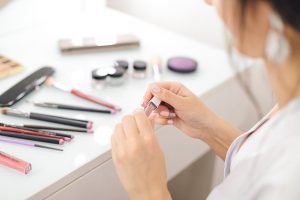 Do you know how much an average person spends on their skincare?
"According to the U.S. Census and Simmons National Consumer Survey an average American is projected to spend $15,000 in their lifetime on skincare."
As humans, we always want to present ourselves in a pleasant way to the outer world. But we must always be careful when we are choosing our skincare products and services.
If you choose a bad product instead of making your face beautiful it will damage your skin and could harm you in the long run.
Your Face in the Online World
" 75% of consumers admit to making judgments on a company's credibility based on the company's website design"
—Source—
This story could also apply to today's topic. Your website is your online FACE.
When starting a business it may have one or more objectives. When you are developing your online presence it is important to identify your online goals. Because when you identify your online goals for your business it is easier to develop a plan and work for it.
Why is it important to invest in a Website?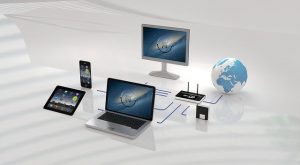 As I discussed in my previous blog posts there are many opportunities presented in the online world.
Like,
Engaging with existing customers.
Finding New Customers.
Generating Leads.
Getting your promotions and updates to customers quickly
Selling products & services
To achieve these goals it is important to build a creative, SEO-friendly website. Designing and developing a website is not as same as buying your Big Mac meal. You need to have an initial conversation with your web designer. Professional Website service will offer you a strategy. A plan that is aligned with your goals and objectives will offer you website-related other services too.
Professional Webdesign vs Amateurs
When you search online for "web designers" you can see thousands of thousands of listings and ads for web designers. There are automatic web building services that offer quick services like Wix, Mailchimp, etc…
Also, there are amateurs who offer their services for cheap packages and there are professionals.
Hiring a Professional may initially cost you more money but in the long run, their solutions will definitely help you to achieve your business goals like attracting more web traffic, generating sales.
Reasons to hire a professional Web Service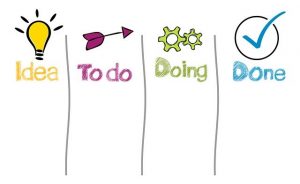 Creative Design with faster loading time
Professional web designers will hear your objectives and will design a website in a way that will attract more potential clients. It is important to load your website faster to your users' browsers without any delays. Professionals will always use the best available technology to achieve the above result.
Guaranteed High-Quality Website
I hope you have purchased your orders from online stores. Out of them, how many have you revisited? We always use e-commerce websites which gives us a user-friendly, faster, and more reliable experience. Professional teams are always equipped with different people who excelled in various sections like Graphic designing, Coding, Marketing, etc…
When you select a professional company they all will use their expertise to deliver a high-quality product that will attract potential customers.
Turning your web traffic into sales
The prime objective of any business is to sell its products and services. So what's the point of having a website which does not generate sales. When you are using a website builder or an amateur to build your website they will always stick to templates.
Web Templates do not align with your online marketing strategies 100%.  To generate sales first it is important to design your site search engine friendly. It will attract potential customers to your website. Then to convert those visitors into sales you need to have a marketing strategy for your website. Professionals will always offer this.
With free services like Google Analytics, you can check how your web traffic is behaving.
Summary
Creating a website that aligns with your business goals will increase the possibility of achieving those goals.  Selecting a Professional Web design service will help you to do that.
Well, I believe today's post showed you why you should always choose a professional web design company.
Let us know your opinion on creating a website with a professional company. Which reason is the most important for you when selecting a web design service? If you want to know the basics of a website read this article.
Let us know by sharing your thought. If you want to get notifications on our latest articles subscribe to the newsletter.
And one thing you must not forget, If you want to build or renew a website Cyber Bridge is always ready to offer our professionals service.
See you in the next blog post. Until then, wishing you good luck!