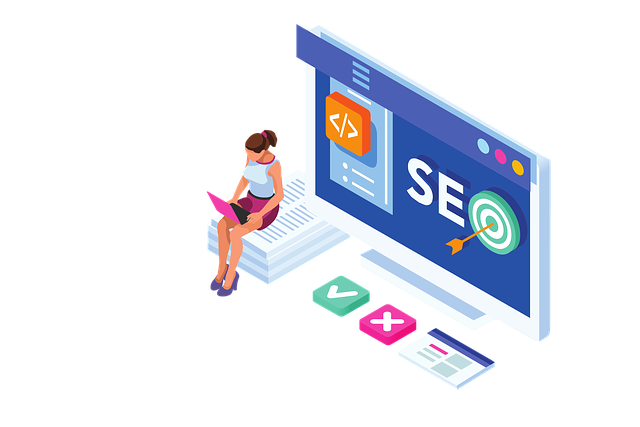 Anyone who is involved in digital marketing, whether it's a junior executive job or a senior manager position, there is one digital marketing strategy everyone should know.
What is Search Engine Optimization?
Search Engine Optimization (SEO) is the process of optimizing a website for search engines to find it fast and easy. It involves a combination of technical, content, and link-building. SEO will drive and increase unpaid, organic web traffic.
When a user clicks on the unpaid search results it refers to an organic search click.
This is the method of unpaid ranking. Based on your website optimization, search engines will decide where to rank your website on the SERP.
This type of marketing uses techniques to increase the visibility of a website or a web page in the search results. Internet marketing companies usually use search engine optimization (SEO) to help websites and web pages get found in search engine results pages (SERPs).
Today I googled frequently asked questions of SEO and thought it better to answer a few of them.
Objectives or Goals of having an SEO strategy?
So, what is SEO? Simply put, it's the way you optimize your website in such a way that your website appears at the top of search results. If your website is new and you don't know much about SEO, you should contact a professional to help you
SEO has two general goals
To increase a website's organic traffic.
The goal of any search engine optimization is to make your website visible on search engines. It doesn't matter if you're looking for a burger, house, a service, or anything else, the goal of search engine optimization is to have your website ranked at the top of search results.
To increase the number of quality backlinks that the website or web page gets.
Backlinks (links to a website or web page from other websites or web pages) are one of the most important aspects of search engine optimization.
SEO is a combination of many different techniques that can improve the effectiveness of search engine results. It can include keyword optimization, link building, on-site SEO, off-site SEO, and many other SEO techniques. Search engines use search algorithms to search for the most relevant content on the Internet. These algorithms have the ability to identify which website is the most relevant for a particular keyword or keyword
What is the Importance of SEO?
If you're reading this post, then it's likely that you're new to the world of SEO and you're asking yourself what exactly is SEO and why is it important?
We answered the first question. Here is the answer to the second question.
Just think about how you search the internet.
You will use a search engine and type your keyword or search term which reflects your question.
Then you click the search button. After the search results appear, how many times did you go to the second or third page?
According to a recent study done by Sistrix, more than 28% of users click the first organic result, the second organic result will get a 15.7% of click rate and the third will get around 11% of click-through rate.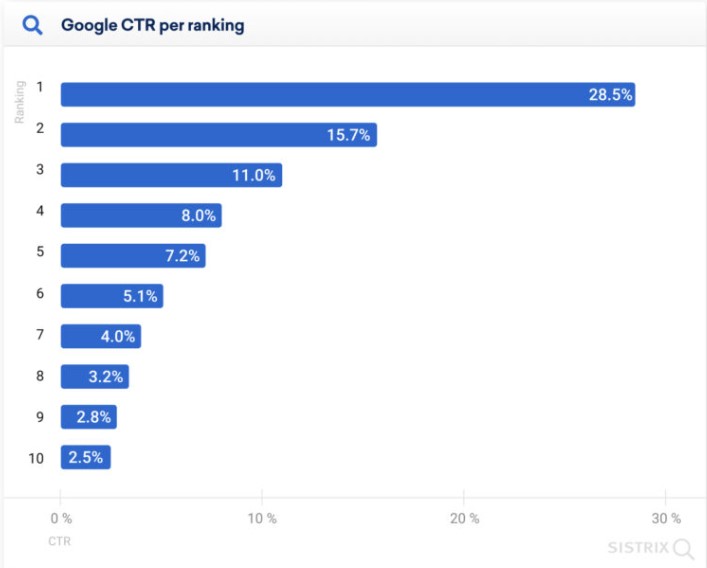 Image source :
So I think now you have the question, "Do people look at the second page of Google?"
This study concluded that if you can't rank on the first page of search results you can say goodbye to your expected web traffic
This is the importance of having a long-term SEO strategy to optimize your website to get a higher rank in SERP.
Is SEO worth it?
SEO is worthwhile if you have the right strategy in place and work with a professional partner like our Cyberbridge digital marketing team that knows how to get results.
About 93% of online experiences begin with a search engine, and the close rate of SEO leads is much higher than that of traditional marketing. So, SEO provides an impressive return on investment (ROI).
How do I know I'm getting good results using SEO?
It's easy to see if you're getting results by monitoring your rankings and traffic. SEO is an ongoing process, so don't expect to see the exact same results over time. Be patient and enjoy the results.
You can't be sure if you're getting the best results until you've completed a thorough SEO audit and optimization strategy. At this stage, you should have a clear picture of how your website is performing.
There are many online SEO tools you can use to check how your website is performing.
Google Analytics, Google search console, Uber suggest, or MOZbar is a few tools you can use to check your SEO strategy.
Is SEO just a long-term strategy?
SEO is a continuous process that is never complete. It's a continuous process that you'll have to update regularly. While you can use SEO as a long-term strategy, it will always require some maintenance to keep the results coming.
But once you do the groundwork and implement the SEO strategy you only have to check the results and act accordingly.
Summary
When it comes to Search Engine Optimization, there are some common questions.
In this article, we answered 5 of them.
Objectives or Goals of having an SEO strategy?
What is the Importance of SEO?
Is SEO worth it?
How do I know I'm getting good results using SEO?
Is SEO just a long-term strategy?
Having an SEO strategy to optimize your website will help you to appear in the SERP. It will increase the right web traffic. But it is a long game.
If you need any assistance with implementing an SEO strategy contact our digital marketing team.