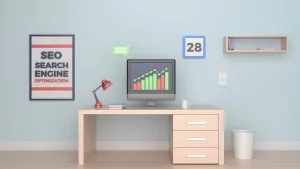 Have you ever wondered about what the main objective is to have a website? Why are you investing millions of dollars into online marketing strategies?
In this article, we are going to discuss one of the most important components of digital marketing.
Which is Search Engine Optimization, commonly referred to as SEO.
The main objective of investing in a website is to rank your website at the top of the search engine results page (SERP) when a customer is searching for a product or service which relates to your business.
Using various techniques and tools we can optimize our website to rank higher on the search engine results page. This action is referred to as "Search Engine Optimization, SEO".
At Cyberbridge our experts came up with the following beginner's guide for you to get started with SEO.
How Can I Rank my Website On Google top search results page?
You have two options. The main difference is the financial investmnt.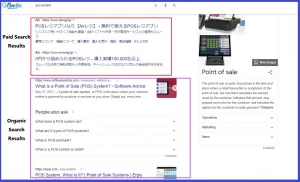 What is Paid Search?
You can use online advertising services like Google ads, to rank on the top of the results page. Based on your ads and bid google will rank your website top on the SERP under the "sponsored" or "Ad" label.
Paid search will give you instant results.
What is Organic Search?
When a user clicks on the unpaid search results it refers to an organic search click.
This is the method of unpaid ranking. Based on your website optimization, search engines will decide where to rank your website on the SERP.
This is a vital part of any online marketing strategy. It will help you to build reliability among the target audience and it will also cost nothing compared to the paid search.
According to, a new survey carried out by GroupM UK and Nielsen reported that 94% of total search engine clicks go to organic results, while only 6% of clicks go to paid search ads. So never ignore SEO.
At CyberBridge our experts will always be ready to consult and help you build an SEO strategy. Send us an email to get a free consultation.
Keywords play an important role in search engine optimization .
How Search Engine Rank Website Results?
Search engine algorithms are constantly changing. You can't rank your website on the top search result page by using the techniques that were used two-three years ago.
It's really important to keep updating ourselves regularly to be ahead of the game.
When we go online with a website, Search engines will usually crawl and index the site. We will talk about this crawling and indexing in a future post. As of now just remember the terms.
Search engines will look for the keywords, inbound links (backlinks), title tags, how well you link the internal pages, visitors' behavior, site design, and structure in order to decide where to rank your website on the search engine results page (SERP).
Summary
It's important to rank your website on the search engine results page (SERP), in order to get more and more targeted traffic to your website.
Search engine optimization, SEO is the process of optimizing a website to rank higher on the SERP. It is important to build an SEO strategy in any company, as it increases your organic web traffic.
There are many SEO techniques and tools like keyword research, having inbound links, improving website design and structure, that will help you to get more organic traffic.
Read the second part of the SEO basics.
Contact our CyberBridge team if you need any support to build a SEO-friendly website.