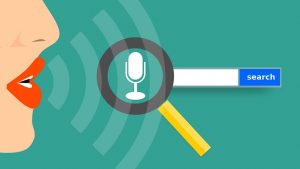 Voice search came into the light at the beginning of 2011 and over the past few years, it became a billion dollars industry.
When was the last time you talked to your voice assistant? I mean your virtual voice assistant. I talk to SIRI more than 10 times a day. But most of the time I ask her to schedule alarms for me.
Digital marketing is evolving at an unimaginable speed. There are so many new trends and tools.
Over the years trends like short messaging, vlogging, and short videos became revolutionized trends in digital marketing. Recently there was one thing that rose to the top place of trending technology.
And that is "Voice Search"
This is a complete guide to master your Voice Search knowledge.
What is Voice Search?
Instead of typing keywords or search queries on search engines, we use our voice to find products, services, or other information on the internet. It is designed to allow the user to interact with their device with voice commands.
Search engines process billions of searches per day. And it is growing. Technology is always after things that make our lives easier.
Difference Between Traditional Search and Voice Search
So over the years the way we search evolved. First, we used keyboards and Mouse to find things on the internet. Then with the introduction of touch screens, it became more convenient and quick. But with "Voice Search" our search patterns become more convenient.
Introduction to Traditional search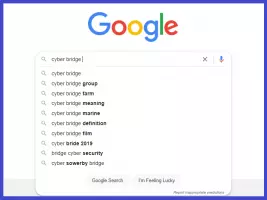 Traditional search is mainly focused on keywords. There are three types of keywords we use to search on search engines (short tail keywords, Mid tail keywords, and Long Tail keywords).
Compared to voice search the keywords/search terms we use in traditional search are more technical. And the search results we get most probably are in text formats.
Most of the time voice search results are mainly pulled from rich results. Because most of the time voice searchers are engaging in screenless user experience. So the results should be more conversational and direct.
Most of the time people prefer to search for local information on voice search assistants.
How Voice Search is different from Traditional Search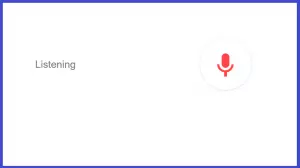 In Voice Search, we use our voice to find information. The search queries are long and more conversational compared to the traditional search. The search results we get are also from voice formats.
Let's say we want to find a restaurant that sells Mexican foods in Chiba city. If we use the traditional search query it would be as follows.
"Mexican foods in Chiba"
If I use my Google assistant I will use a search phrase somewhat follows,
"Hey, Google, I want to buy Mexican foods. Find me a near by place"
It is reported that almost 20% of all voice search queries are triggered by a set of 25 keywords.
Voice Search in Japan
According to Statista, the global voice recognition market size was forecast to grow from 10.7 billion U.S. dollars in 2020 to 27.16 billion U.S. dollars by 2026.
One-third of the United States population use voice search features in their day-to-day life.
Have a look at the following infographics about Japanese online user behavior for a second.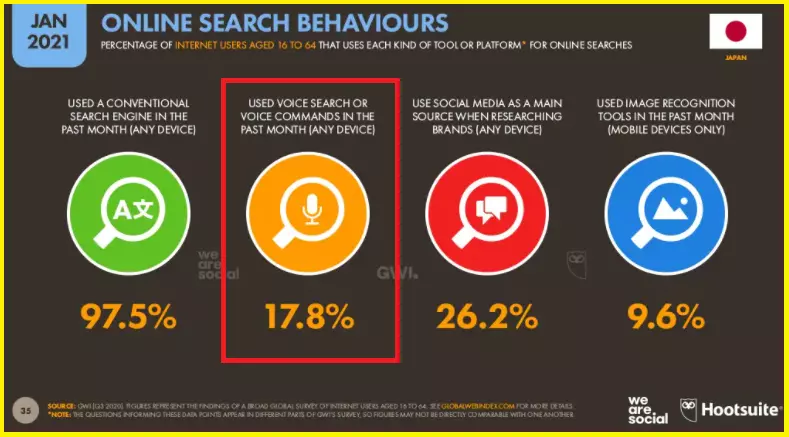 In Japan, 17.8% of internet users aged 16 to 64, used voice search or voice commands. So we can see it even in Japan. Compared to the USA it is still a lower percentage. But the numbers are growing, locally and also internationally.
Are you worrying and doubting the use of "Voice Search"? You may not be using voice search when you are browsing the internet.
But as a business owner, you need to keep an eye on the rising market trends and online user behavior. Concept of Screenless Handsfree- Search is rising. More and more people are getting used to the concept of "Voice Search". So it is high time to focus on optimizing your content for the "Voice Search". Let's look at some of the recent statistics.
Voice Search Global Statistics
Let's look at some incredible voice search statistics to understand how this technology impacted our day-to-day life and the business world.
These statistics give a glimpse of how much our society is connected to voice search. So every business needs to optimize their online content to voice searches.
How does Voice Search work?
Have you ever wondered how these voice assistants identify our requests?
Our voice is analog. But the mobile and other smart devices use digital signals. Modern Voice search assistants are equipped with Machine learning algorithms that are used for Natural Language Processing(NLP) and speech recognition.
look at the English language. Let's say you want to find the nearest ramen shop. So we can ask "Is there a Ramen shop near me?". Although people speak the same language due to various reasons accents are different. So pronunciation might sound different. British people and American people's pronunciation is different. And The same sentence will sound different when a Japanese person speaks.
Look what happens when different people voice searches the same thing from Google Home, Alexa, Siri, and Google Home.
Smart devices have to go through the following steps to return the results they want.
Using a Mic to turn analog data to digital and send it to the voice assistants.
Then these AI-powered voice assistants will analyze your voice for the words and phrases.
Searching for the results.
What are Voice Search Assistants?
To simply put, Voice Search Assistants are the advanced programs that are identifying voice requests and voice search commands. Then they will connect to search engines or relevant data sources to return the most relevant information.
All the top tech companies have developed their voice assistants and smart speakers. Few dominate the market right now.
Google Assistant
Amazon Alexa
Apple Siri
Microsoft Cortana
Samsung Bixby
These digital assistants are pulling information from different sources to return the relevant results to their users.
Let's look more deeply into the top third players in this industry.
Google Assistant
Google Assistant is the virtual assistant of Google. This is first released to work on mobile, smart home devices. But with the rapid development, Google Assistant is now capable of supporting more than 50,000 devices, from 5,500 different manufacturers.
Next to Amazon Alexa, Google Assistant holds the position for second most widely used voice assistant.
According to Statista, a team of professionals researched to find the best search assistant. During this, researchers asked various questions and gave different voice commands to determine the behavior of voice assistants.
In most categories, Google Assistant managed to outperform other digital assistants. Out of five sections, Google Assistant successfully beat Siri and Alexa in the fields of "Local, Commerce, Navigation and Information".
93% of navigation-related questions were correctly answered by Google Assistant.
No matter if the question is simple or complex, Google Assistant handled those questions better than others. As a percentage, 70% of questions were successfully answered by Google Assistant.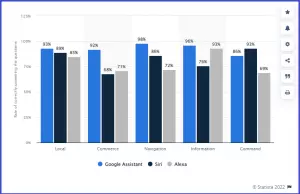 Amazon Alexa
Alexa is the official voice-based AI digital assistant of Amazon. Alexa can be integrated into many platforms such as IOS, Linux, Android, Windows, etc…
As of September 2019, It is reported that Alexa has around 100,000 skills. It is remarkable to notice that as of 2016 Alexa had only 130 skills. So during 3 years Amazon's technological team and the AI algorithms managed to learn more than 99,870 skills.
Amazon Alexa is the top voice assistant supported by the highest number of smart assistants. It is estimated that around 60,000 products are supported by Alexa.
AmazonLab126 is developing smart speakers for Amazon. Amazon Echo is one of the first smart speakers released in the market. Alexa is also used in Echo Dot, Echo Studio, and Amazon Tap speakers.
Apple SIRI
Siri was originally developed by SRI International and in 2010 APPLE acquired SRI under the guidance of Steve Jobs.
Apple Siri is the first mobile integrated digital assistant ever. According to a survey conducted in the USA, 90% of users were using Siri on mobile phones. Siri is a smart cloud-based assistant that will use AI to give your personalized results.
Siri supports various search commands, keeping reminders, scheduling events, browsing the internet, and many more.
Summary
Over the last few years, Voice Search became highly popular and it is high time to focus on your website's Voice Search Optimization (VOS).
Top virtual assistants like Google Assistant, Amazon Alexa, Apple Siri, and Microsoft Cortana will look for your voice search-friendly content to display for their users.
By reading this Voice Search guide, you can easily understand what voice search is. Read our voice search optimization guide to complete your voice search knowledge.
Let us know your experience with Voice Search. Our digital marketing team is ready to help you to optimize your website to voice search. Fill out the following form and we will get back to you in no time.