Optimizing your website for voice search is referred to as Voice Search Optimization. When you have knowledge of how websites work and the importance of designing a website professionally, you will know the value of voice search optimization.
To rank higher on voice search we need to think out of the box. In the previous voice search article, we mentioned the difference between traditional search and voice search. So the mechanism is a little bit different.
Here we have listed a few important steps to take for you to rank higher in the Google SERP.
How to optimize Search queries for Voice Search
Most of the search queries are conversational and consist of long-tail keywords. So think and identify the search queries that might trigger your business information to show on SERP.
Unfortunately, Google or any other voice search platforms don't provide voice search keyword lists and search volumes. So the best thing we can do is to think about how customers might ask you for your products and services.
But there are third-party keyword research tools you can use. Answer the public, Ahrefs Keyword Explorer, SEMRush, and Uber suggest are the four best keyword research tools to start with.
When you are creating a voice search keywords list, always focus on questions like, "Who, Where, When, What, Why and How, etc…"
For example, log in to answerthepublic.com and type your main keyword. For example, I typed "Voice Search."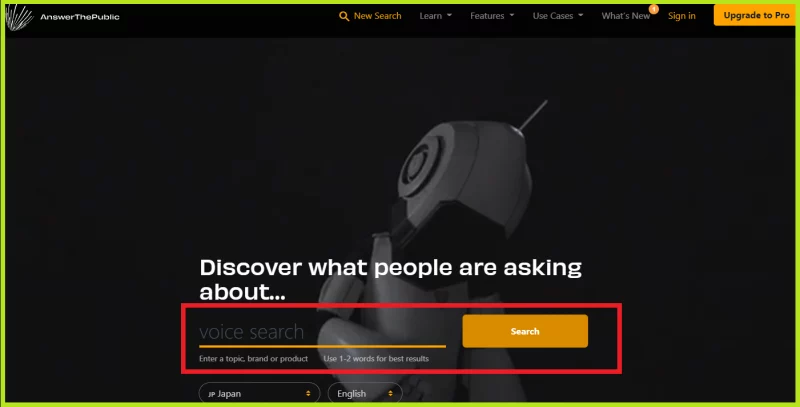 After you click the "Search" button it will return you the internet's most searched questions, prepositions, and comparisons for the search query "Voice Search".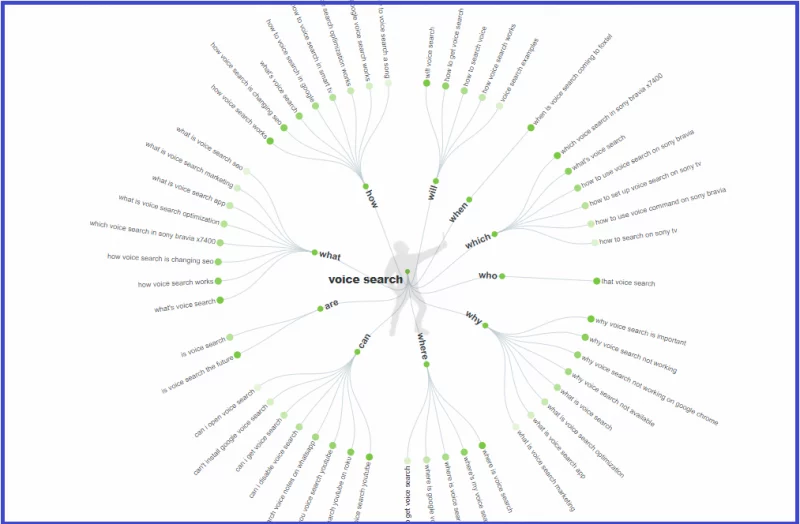 Develop your content and find the best question that represents your content.
Optimizing for Google Rich Results
According to a study done by SEMrush, it is stated that 70% of voice search results were rich results. Out of those rich results, 60% of them have featured snippet results.
Rich Results are the enhanced results that have additional visual and interactive features. So following are Google instructed ways to enhance your rich results.
Use meta tags. This will help to identify key information on a web page.
Use rich snippets of markup inline in your HTML. This option will also enable the rich snippets in Google Web Search.
Adding PageMap data to HTML page.
You can check your website for rich results by logging into the Rich Result Test. It will test a particular URL and a code for rich results. It will show you any errors and warnings detected by Google. This will help us to amend those errors and optimize our website for rich results.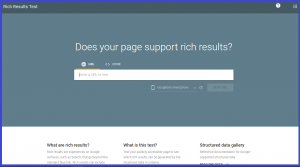 Restructuring Content for Voice Search Queries
If you are newly designing your website you can easily apply Voice Search Optimization. But if you have a website with a continuously updated website but not optimized for voice search, the best thing you can do is redesign and rewrite your articles.
That does not mean to write your articles from A to Z. Analyze those articles and try to insert more conversational-type questions and answers. It will help you to answer more voice search queries.
If you are in the process of designing your website try to get a professional web designer's service.
Including the Frequently Asked Questions (FAQ) section
Let's say you have a separate webpage for each product and service. By including FAQ you can answer most asked questions about your products and services. By doing this you can include more conversational-type keywords.
Google assistant is most likely to pull these FAQs as rich snippets and show them in voice search results.
Optimize Google my business Profile for Voice Search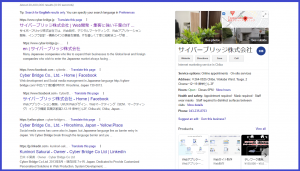 According to Brightlocal, 46% of consumers use voice search for finding local business information daily.
Near me and location-based search queries are increasing daily. So to show your business information for these voice search queries the best thing you can do is to claim your Google My Business profile and optimize it.
When your company has a Google My Business account, Google knows your address, what type of your business you are into, contact information, etc…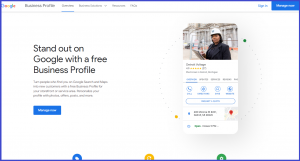 The main benefit of updating your Google My Business is that, when someone searches for similar products and services in your area, Google will pull your details from your My Business account and show it on search results.
You can also link your blog posts, and update new information, news, deals, and images to make your My Business Account to make it rank higher on search results.
This is how my business result is displayed on desktop search results.
Increase the speed of Web Pages (Page Speed Insight)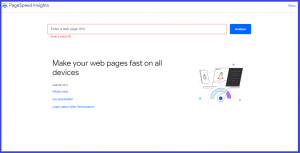 Some main common factors help us to rank on Voice Search and also on traditional Search.
Fast loading time is one of those factors. You can check your loading speed by login into the PageSpeed Insights tool. You can also check whether your website is also mobile-friendly or not.
PSI or Page speed insight tool using actual user data, to provide you with a selection of data reports, and page performance scores. Also, this tool will provide you with insights on how to improve the page load speed of that particular webpage.
By following these suggestions we can speed up the web page loading speed.
Google search algorithms will make your page loading time one of their ranking signals. So to optimize your website for voice search results, you need to improve your page load speed. Following are a few best practices that will help you to speed up the loading speed of your website.
Page Speed Insight Best Practices
Convert your existing images into modern image formats like "webp".
Analyze and remove multiple page redirects
For animated content use video formats.
Try to reduce the impact of third-party code.
Resizing images to proper sizes.
Minify CSS and Javascript
Enabling text compressions
Summary
Voice search optimization is the process of optimizing a website and its content for voice search.
Recent data shows the rapid popularity and increase in voice search. More and more people are using voice assistants and smart speakers in day today life. So businesses need to step up their game in order to tap that voice search market.
There are various best practices to follow for voice search optimization. A few of them are optimizing website content, images, page speed, and google my business profile.
Let us know your experience with voice search optimization.