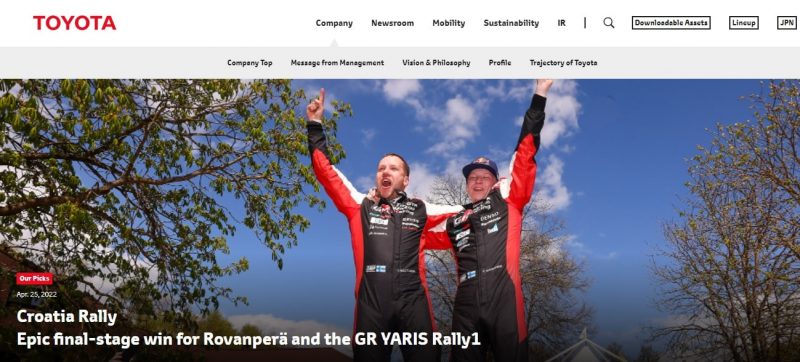 There are many reasons to create a website. But for a business having a website is important. It is the face of your business.
The corporate site is the official website of your company. It is the online identity of any business. So any business should focus more on carefully planning its corporate site.
So in this article, we will go explain to you about the Corporate website.
Different Types of Websites
Depending on the objectives there are many different types of websites.
Corporate Website
Portfolio Website
E-commerce website
Blogs
Portal websites
Crowd Funding Websites
Here we mentioned a few types of websites that we usually see on the internet. So what makes a corporate website
Features of a Corporate Website
A corporate website serves as the main representation of a company in the digital space. It is one of the most important parts of a company's promotional strategy.
A corporate website is designed to provide information about a company, including its products and services, work culture, awards and achievements, and how it operates. They also include contact information and links to social media accounts as well as blogs or other types of content if available.
Showcasing information about events, news, and updates. well designed Corporate website can increase brand awareness and trustworthiness. Many customers visit the Corporate website before making a purchase. So having a Corporate website is important for your buyer's journey.
Why do you need a corporate website?
Designing and developing a corporate website could take some time. But having a corporate site could produce immense results.
To generate leads.
To gain the trust of customers.
Can lead to better recruitment opportunities.
An important part of online branding.
Helping users to make choices who are in their different stages of buying cycle
Main sections of a corporate website
If you are creating a corporate website you need to know what content to include. Since it represents your corporation make sure to include the following sections.
Company Introduction (About Us)
Services/Products Descriptions
Management/Staff Message or Introduction
Recruitment Information
Awards & Achievements
Locations
Contact Information
News or latest Information
Frequently Asked Questions
Optionally, to gain more trust you can include customer testimonials and reviews.
Summary
Having a corporate website is essential for any business's online branding. It represents your identity. When you have a well-designed corporate website your users are more likely to turn into leads.
if you need any support with designing a corporate website reach us.