Let me ask you a question.
What is the best web analytics tool available in the market? Many would answer "Google Analytics is the best analytical tool available in the market right now"
There are many paid and free versions of analytical tools available online. Based on your marketing objective you can select these tools.
There are some apps that specialize in Search Engine Optimization. These apps will also help you to optimize your website also. SEMrush and Ahrefs are two examples of SEO analytics tools. Which improves your inbound marketing campaigns.
Analytics tools like "Google Analytics" are usually focused on the website traffic and the behavior of the users.
The best thing about google analytics is that it is a free tool and they offer the richest and most comprehensive data available in the market.
Introduction to Microsoft Clarity?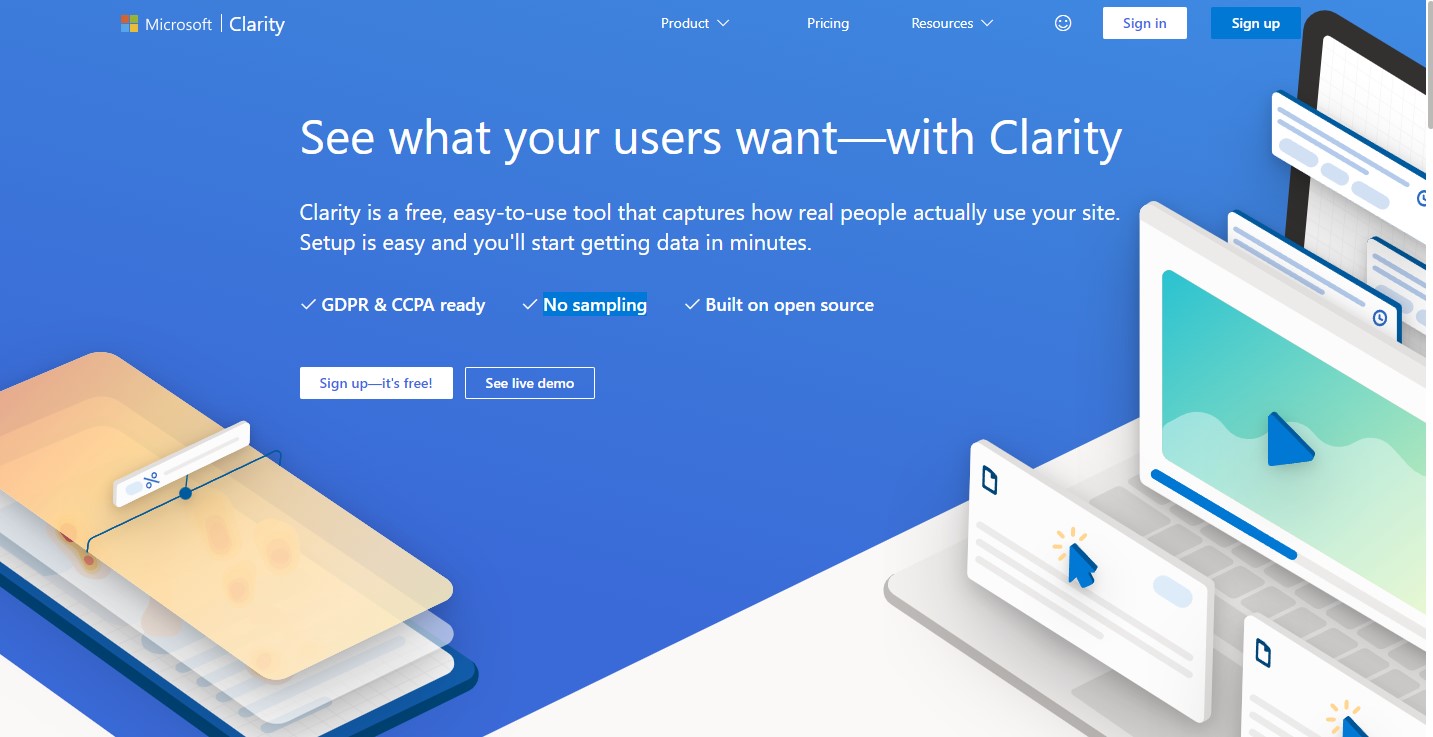 A screenshot from the Welcome screen, at clarity.microsoft.com.
Microsoft Clarity is an analytical tool that helps you to understand the behavior of your users. Clarity provides you with video recordings of each session and heatmaps to understand the behavior of your users.
Back in 2018, Microsoft announced the project of its Analytical tool called "Microsoft Clarity". But they released the tool to the public in October 2020. So it is a one-year-old analytical tool.
Compared to google analytics, Microsoft clarity has a graphical and simple user interface with three main features. It is a very simple tool that anyone can use.
Microsoft is promoting this analytical tool as a tool for "Free Heatmaps and Session Recordings"

The best thing about using Microsoft Clarity

A screenshot from the Pricing page, at clarity.microsoft.com.
Clarity is an open-source free analytics tool. Whether you are a developer, an expert marketer, or someone who is new to analytics tools, the best thing is anyone can use this tool. You don't need any expert knowledge to analyze the data and see the reports.
Benefits of using Microsoft Clarity
Generating Instant Heatmaps
You can generate instant heatmaps for all the pages. By analyzing heatmaps we get to know the areas with higher user engagement of a particular webpage and where these visitors scrolled.
Video recordings of sessions
These session recordings show us how users navigate our website and at what point did we lose them. You can share these video recordings with your management and marketing teammates to take quick decisions in order to make improvements.
Insights
In the digital marketing world, we need powerful insights to know the behavior of our users. Microsoft clarity provides behavior-focused data insights that help us to understand which made users leave our site. So as marketers these insights are providing opportunities for improvement.
Connect to Google Analytics
As we all know anyone who has a website uses google analytics to see their user data. It provides various reports and customizable reports to make profitable marketing decisions.
By connecting both tools you can get more analytical data beyond numbers. Google Analytics segments can be automatically imported into Microsoft clarity with an easy setup.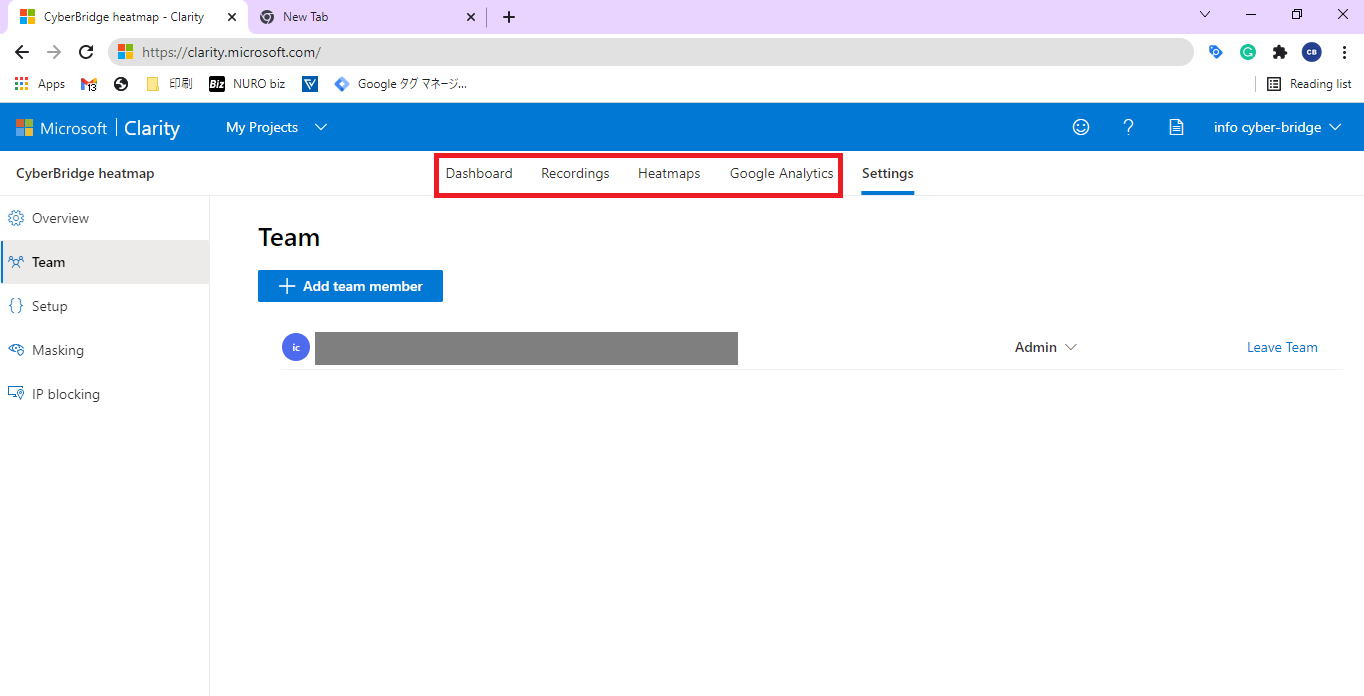 A screenshot from the home window, at clarity.microsoft.com.
Summary
Apart from Google Analytics, Microsoft Clarity is one of the best analytics tools available in the market. And both of those tools are free.
Click here to install Microsoft clarity. They offer a guided setup and if you are using google tag manager you can set up the tag by yourself. If your website was developed by a web designer, copy the tag and ask them to install it.
We will do a "How to Setup Microsoft Clarity" guide in the near future. There is a live demo available if you want to get familiar with the tool.
Check the Microsoft Clarity live demo here.